Naliflour Vaezi-Tehrani's son, Pouria Nourmohammadi, became a person of interest after the Malaysia Airlines flight disappeared.
Malaysian officials accused him of stealing his passport, however later concluded he was seeking asylum from Iran and was not a terrorist.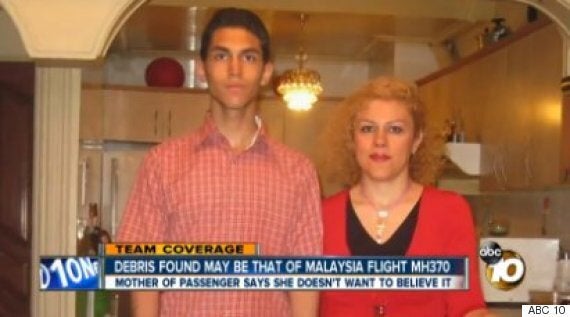 Naliflour Vaezi-Tehrani and her son who was on board MH270, Pouria Nourmohammadi
Nourmohammadi tragically posted a Facebook status indicating he was safe hours before boarding the doomed MH370 airplane.
He was embarking on the first leg of a flight that would ultimately take him to Germany where his mother was waiting to help him begin a new life.
Vaezi-Tahrani spoke to ABC News 10 and said: "my soul is breaking... my soul is dying, i'm trying to be alive, i'm not losing my hope."
The interview comes after parts, believed to be from a Boeing 777 – which matches the doomed MH370 aircraft – were found on the west coast of the French island of Reunion, which is located in the western portion of the Indian Ocean.
It is not yet know if it is related to the discovery of the plane debris, which experts are analysing to see if it belongs to the Malaysia Airlines aircraft which went missing 16 months ago.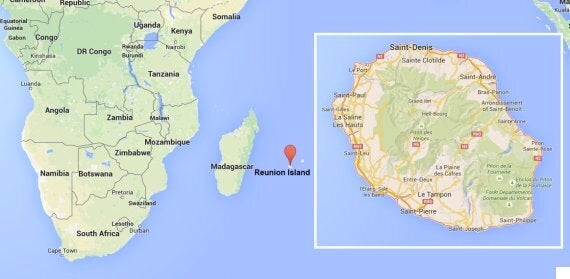 The debris is said to have washed up off Reunion Island, which is off the coast of Madagascar
"Police in Reunion examining the wreckage say that it looks like it's been in the water for about a year, which again would fit with MH370. We can't say for certainty, but we do think there is a chance that this is it."
Popular in the Community