A vet saved the life of a woman who suffered a heart attack using animal first aid - after she collapsed in his surgery when he put down her dog.
Matthew Fry, 49, leapt into action to use resuscitation techniques he had only previously used on animals to come to the rescue of Lizzie Bevis, 30.
The pet owner had gone to the veterinary surgery with her unwell seven-year-old dog Daisy and was given the heartbreaking news she needed putting down.
Bevis wanted to be by her beloved Jack Russell's side when she passed away, so went into the consultancy room with Fry who administered a lethal injection.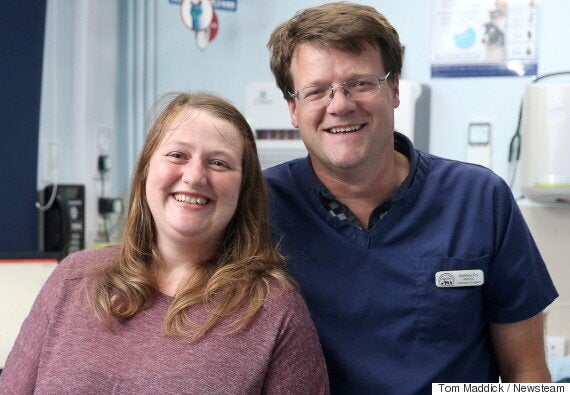 Lizzie Bevis with the man who saved her life, Matthew Fry
But as he did so the stress triggered a massive heart attack and Bevis collapsed to the floor under the operating table and started turning blue.
Using first aid techniques he learned in vet school, Fry started performing CPR and gave her oxygen from a mask usually reserved for sick cats and dogs.
Paramedics rushed to the scene at Quarrington Veterinary Surgery in Sleaford, Lincs., and used a defibrillator to revive Bevis, who technically died for four minutes.
After spending two days in a medically induced coma she was transferred from Lincoln County Hospital to Nottingham City Hospital's Acute and Cardiac Unit on 17 July.
Doctors discovered Bevis suffered from Long QT syndrome, a rare heart condition where stress can induce irregular heartbeats that can prove fatal.
After spending two weeks in hospital she has since made an amazing recovery and believes if it wasn't for the quick-thinking actions of Fry she would be dead.
Fry has since explained his side to the story. He said: "While we were putting Daisy to sleep, Lizzie slumped down against the operating table. It's not unusual for people to get upset and to faint so I just thought that's what had happened.
"I thought I'll finish with the dog first then move onto her, but when I went round to her I realised she was going blue - not just upset and fainting.
"I got my nurse to go to reception and call 999 and I started CPR. I remember lifting up her top to perform CPR and seeing she had stretch marks. I just thought 'That's three generations that will lose a loved one'.
"Thankfully the paramedics arrived pretty quick and got her away."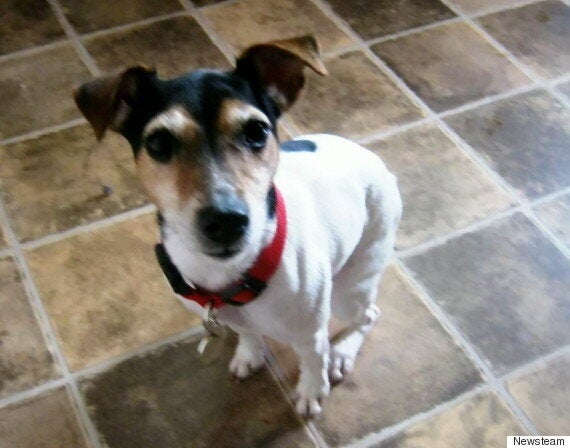 He added: "All vets are trained in CPR because we have to perform it on animals all the time. The difference is animals' chests are a lot deeper where as ours are quite wide but more shallow - it's completely different.
"This was the first time I'd had to do it on a human and I hope I never have to again - the pressure is so much more with a human life.
"I was actually at a county fair the day before with the surgery and there was a paramedics stand opposite. Kids kept on coming along and honking the paramedics' horn all day and by the end I was saying 'I wish they'd go away now'.
"Sarah was with me and said 'I wouldn't say that, you never know when you might need them'. I can't help but think this was karma for that."
Mum-of-two Bevis, from Sleaford, added: "I went to the vets with my mum and sister at about 10am, and was obviously already quite sad because we were putting Daisy down.
"My memory is really bad, so I can remember going into the vets room, but having to sit down on the floor because I was feeling breathless.
"But I didn't get any better and the next thing I know I'm waking up in hospital two days later having had a massive heart attack.
"The doctors told me I was dead for four minutes, and if it wasn't for Matthew I know I'd be dead now."
She added: "When I was transferred to Nottingham Hospital they ran lots of tests on me and found out I have Long QT Syndrome, which means if I get stressed it can cause a heart attack.
"It took them a while to find out what the problem was because my heart is actually very healthy - I run half a mile most days.
"They've given me beta pills and put a micro-defibrillator in me to restart my heart if it happens again.
"Apparently one in a thousand people have it, so there's a lot of people out there with this that don't know about it."
Bevis usually lives at home caring for her husband Jamie, 32, who has long-term medical problems, and their two children, Alvi, eight, and Jasper, seven.
But since being released from hospital she has stayed with her parents-in-law as she still feels lethargic a lot of the time.
Bevis, a fully qualified expedition medic has now urged others to take up first aid training. She said: "A good course costs about £30, but it gives you the knowledge to save someone's life.
"I took a big cake into the vets the other day and gave Matthew a massive hug. He just looked at me and said 'Don't go doing that again'."
Bevis' sister Christine, 22, said: "It was absolutely horrible - I remember mum and I looked at each other and thought 'We've lost both Lizzie and Daisy'.
"We thought it was just the stress and emotion from Daisy being put down that made her want to sit down. Then she started breathing really heavily and collapsed against the operating table on the floor.
"I thought she was just trying not to faint, then I saw she had gone completely pale and blue all over.
"She didn't respond to me or the vet. They had to shock her twice to bring her back round though.
"Now that she's OK, I guess the silver lining is it took our minds off Daisy."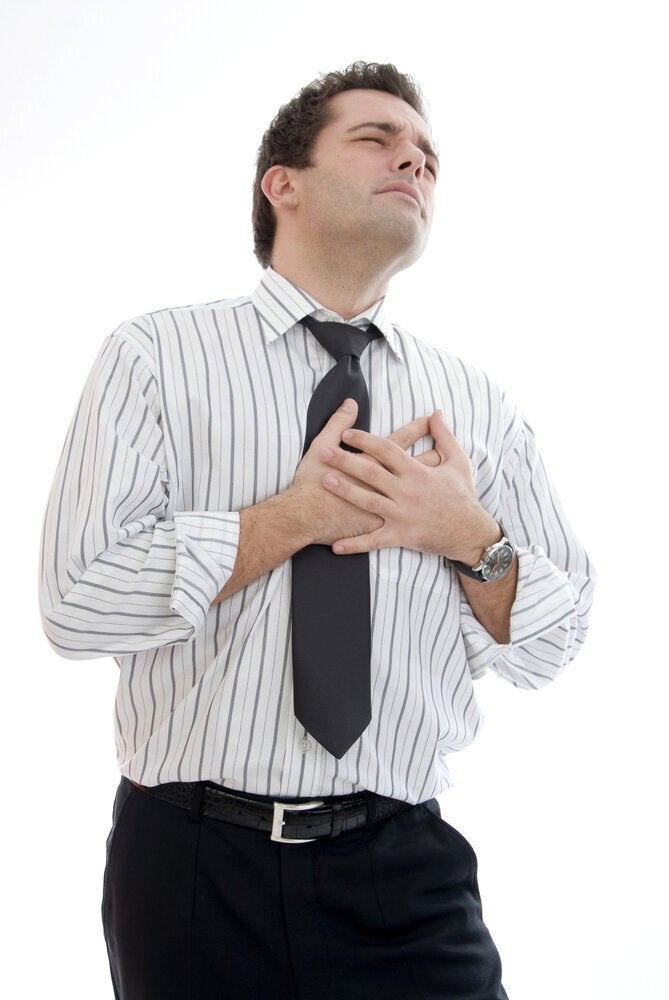 Heart Attack Signs
Related