A teenager who lost her leg after a rollercoaster crash has recalled breaking down in tears when she saw her injury, and admitted her concerns about having to take a "different path" in life.
She had been at the theme park with her boyfriend Joe Pugh and was in the front of the carriage as it collided with another, leading to a rescue operation that would take four hours.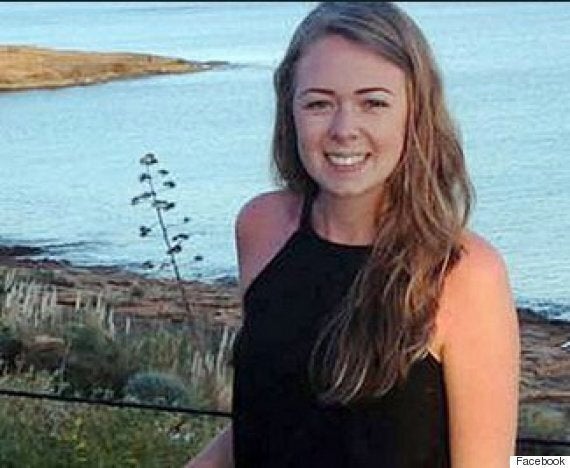 Leah Washington lost a leg in the Alton Towers accident
Washington, from Barnsley in South Yorkshire, told the Mail on Sunday she begged the surgeon not to tell her she had lost a limb.
She told the paper: "It took me a long time to look at my injury. When I did, I burst into tears."
She described seeing the other carriage in front and thinking the crash would be "like a bumper car ride", but after the collision she saw that those around her were injured and realised the safety bar was digging into her left leg and saw flesh on the seat in front.
Looking to the future Washington said she is apprehensive but is trying to get used to a different way of life.
She said she gets tired using crutches, but does not like being in a wheelchair as people often stare.
She said: "I'm nervous for the future. My life is on hold while my friends are moving forward, having their own cars and leaving home. I'll have a different path and a different life."
The teen said she does not feel anger towards the Staffordshire theme park, whose owner Merlin Entertainments has accepted responsibility for the crash, but added that she wants to know what went wrong so it does not happen again.
Many people praised Washington's bravery and determination to overcome her injuries…
Vicky Balch, 20, from Leyland in Lancashire, also had to have her leg amputated after the crash.
Daniel Thorpe, a 27-year-old hotel assistant manager from Buxton in Derbyshire, Chandaben Chauhan, 49, of Wednesbury, West Midlands, and Pugh also suffered injuries.
Pugh has previously spoken about the horror smash, recalling the "sickening bang" he heard as their carriage collided with another.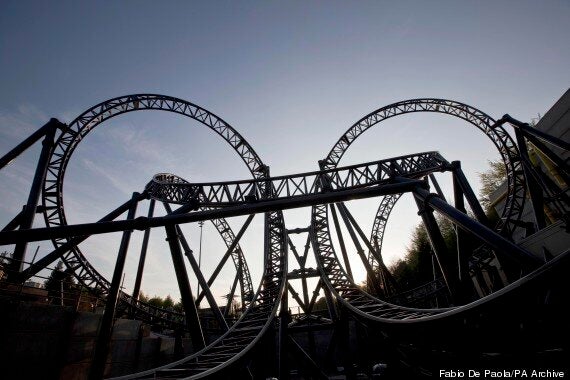 The horrifying crash happened on the park's Smiler ride
The 18-year-old whose knees were shattered in the crash, told the Mail on Sunday: "I remember a sickening bang with metal grinding against metal and the safety bar being rammed against my knees.
"I looked at my hands and there was blood everywhere."
Alton Towers was closed for six days following the accident.
The £18 million Smiler rollercoaster, which boasts a world record 14 loops, has been closed twice previously because of safety concerns since opening two years ago.