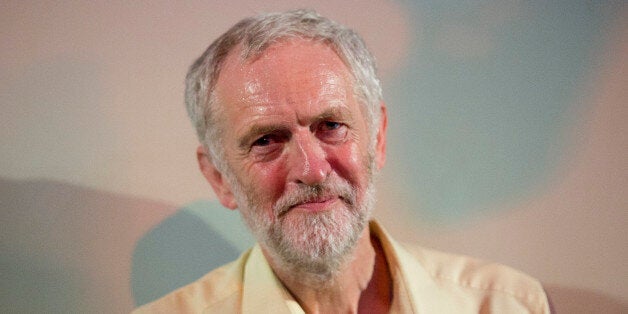 But just two months ago, Corbyn's odds were considerably longer - and some plucky punters look set to win big as a result. And bookmakers have set aside six-figures to make payouts to those who made bets early.
Ladbrokes says that the vast majority of bets placed while Corbyn's odds were 100/1 were within the M25.
It says it took 17 bets at those odds, the biggest of which was £50 placed by a "neighbour of Jeremy Corbyn's in Islington North", a spokesperson told HuffPost UK.
Betfair, the online betting firm, says that its taken £1.4m in bets on the Labour leadership race, with over 28% of those placed backing Corbyn to win. It says this is substantial, considering his last-minute bid to appear on the ballot.
Naomi Totten, spokesperson for Betfair told Huffington Post UK: "Jeremy Corbyn has been backed into a seemingly insurmountable lead overnight.
"Since coming into the market in June matched at a high of 979/1 he has seen consistent momentum and after further strong polling result is now trading at 1.59 (4/7 and 64% likelihood)."
Paddy Power says that its had three bets that look set to return over £1000 if Corbyn wins.
A bet of £10 at odds of 100/1 on 3rd June will net £1000 including the stake, another on 6th July of £100 at odds of 9/1 will also net £1000.
Surprisingly, the bet that will yield the biggest return was placed as late as the 22nd July. A £500 bet placed at odds of 11/4 would return £1875, including the stake, if Corbyn wins.
Rory Scott, spokesperson for Paddy Power says betting has really only just begun. He told HuffPost UK: "Momentum is building steadily but as with all political markets the major action is the last week to 48 hours."
Meanwhile, a William Hill customer from Middlesex will collect a cool £2000 if Corbyn wins. Their £10 punt at odds of 200/1 was the biggest of five bets placed with the bookmaker at those odds.
And now that the odds are in Corbyn's favour, bets are beginning to pick up pace.
"The latest poll has sparked a flood of bets for the market leader Jeremy Corbyn, with bets of £900 & £2000 recorded this morning – he is simply being backed as if he cannot lose," said William Hill spokesman Rupert Adams.
Popular in the Community