Five members of the same family, including three teenage girls, have been arrested in east London by Counter Terrorism police.
The group included a husband, 51, and his wife, 53, and their three daughters aged, 16, 17, and 19.
They were arrested on suspicion of possessing information likely to be useful to a person committing or preparing an act of terrorism, the Met's Counter Terrorism Command said.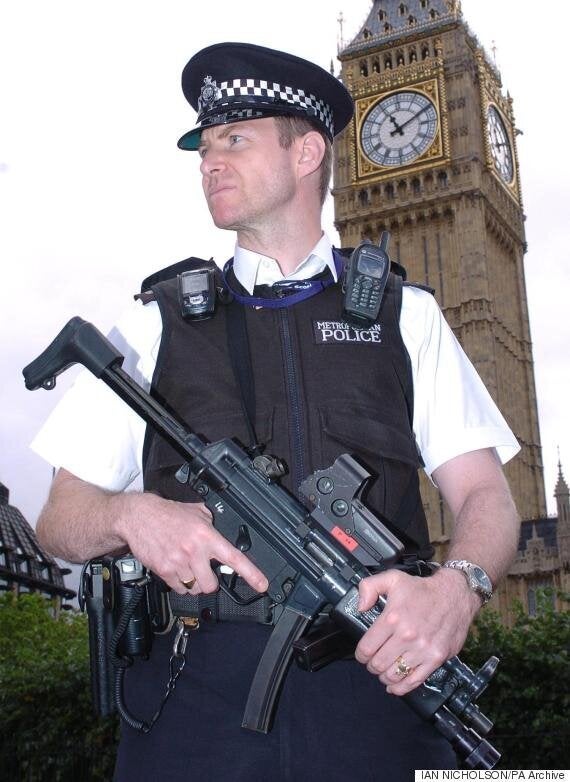 Counter terrorism police arrested five members of the same family in east London on Wednesday on terrorism charges
It is understood police acted amid fears that some or all members of the family were planning to flee to Syria to join the Islamic State.
The man was also arrested on suspicion of possessing false identity documents with improper intention.
All five remain in police custody in a central London police station.
Police said the arrests were part of an ongoing investigation, which previously saw the 16-year-old arrested on 2 July on suspicion of preparation of terrorism.
She is on police bail to a date in September pending further enquiries in relation to that matter, counter terrorism police said.
Last week it was revealed that at least 32 children in London have been made the subject of family court orders this year because of fears of radicalisation. The cases involved 12 families.
Family courts are now using orders to stop young children being taken out of the UK.
In July a 15-year-old from Blackburn, thought to be the youngest person charged with Islamist-related terror offences in the UK, admitted inciting terrorism by encouraging the murder of police officers at an Anzac Day parade in Australia.