Samsung has unveiled the Galaxy Note 5, a 5.7-inch 'phablet' that comes with a number of brand-new features which include live-streaming to YouTube and a new and improved stylus.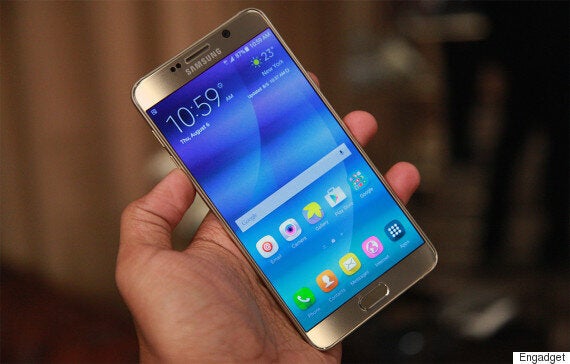 Unveiled at the 'Samsung Unpacked' event in New York, the smartphone is the company's largest and most powerful smartphone yet and was unveiled alongside a new Samsung Galaxy S6 Edge+.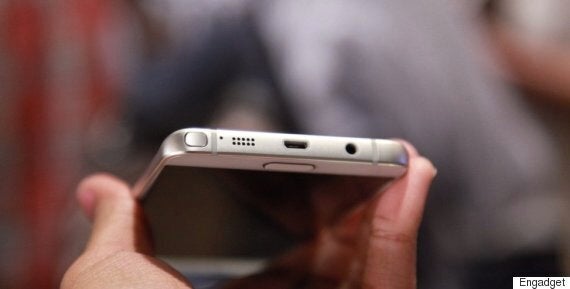 What may come as something of a shock to UK customers however is the news that the Note 5 will not be coming to the UK, at least not for the time being.
Samsung Galaxy Note 5 Specs:
The Galaxy Note 5 comes with a powerful octa-core Exynos 7420 processor along with 4GB of RAM. Engadget tried out the Note 5 ahead of launch and reported that "nothing I threw at it during that painfully brief period made it stutter or slow down."
Along with the new processor, the smartphone comes with a stunning 5.7-inch AMOLED screen that boasts an eye-watering resolution of 2560 x 1440 packing in a massive 518 pixels per inch.
The Note 5 will come running Android 5.1 Lollipop with Samsung's classic TouchWiz interface overlaid on top.
On the back there's Samsung's best camera yet in the form of a 16MP sensor that comes with a range of cool new features. As well as the simple new interface that Samsung showed of earlier in the year, the camera now has the ability to stream to YouTube while inviting friends to watch.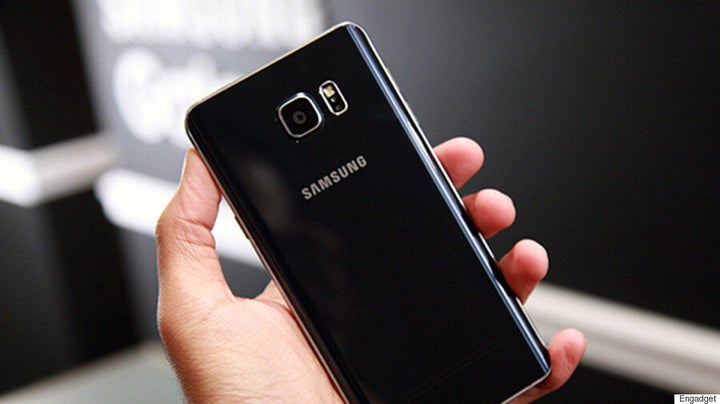 Now for the bad news. The Note 5 is not the smartphone that power users were hoping for. There is no MicroSD card anymore, presumably because the new smartphones use the faster incompatible form of memory that appeared in the Galaxy S6.
There's also a non-removable battery, which would be fine, but it's only 3,000mAh which is actually a decrease in size compared to last year's Galaxy Note 4.
Samsung Galaxy Note 5 Features:
The biggest feature that'll draw (sorry) people to the Galaxy Note 5 however is the new stylus. It's larger than before and handily pops out using a stunning new mechanism.
Samsung claims to have made the interaction between the stylus and the screen even easier to use and on the surface it appears to be the case.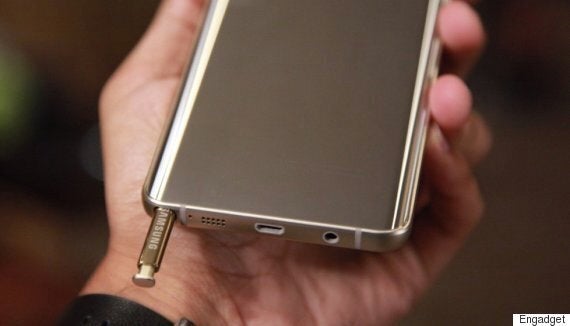 Simply remove the stylus and start writing on the screen, even if it's locked, and the phone will instantly boot into note-taking mode.
Samsung Galaxy Note 5 Release Date:
This is the cruelest section of all because at the moment there isn't currently a UK release date. That's right, Samsung isn't planing on bringing the new Galaxy Note to the UK, at least not yet.