A visit to an historic cathedral took a spooky turn after a photograph revealed this spectral figure.
Kerry Launders took several pictures of Norwich Cathedral with her mobile phone during a recent visit with her partner and children.
The 29-year-old was later admiring the images of the 11th century building when she noticed what she now believes is the ghost of a bishop, clad in long robes and a tall hat.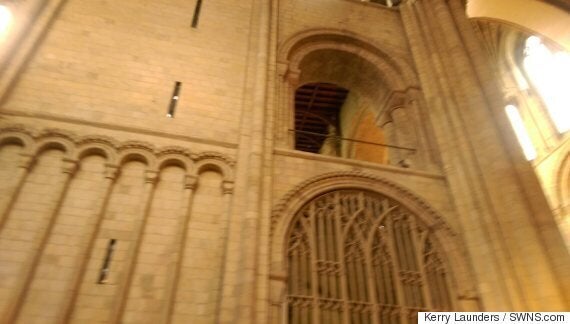 Kerry Launders took this photograph in Norwich Cathedral
And Launders claims the figure could be one of the dozen or so bishops buried in the cathedral.
She said: "It was my first time in a cathedral and it was really nice. I was just taking photos of the arch on my camera and that was that. There was nothing up there.
"But when I look back through my photos I saw something and had a proper look and I thought 'wow' this is a good picture.
"It looks like a bishop - and there are a lot of those buried there - with the long clothing and the tall hat.
"I wasn't scared when I saw it though because I believe in this sort of stuff."
Launders visited the cathedral in Norfolk last month on a day out with her family.
The Gothic grade-I listed building is a stop-off point on a number of ghost tours.
Builders who have worked on surrounding buildings have reported objects moving on their own.
Visitors to the cathedral have also reported seeing ghostly figures in the Church of England spired building.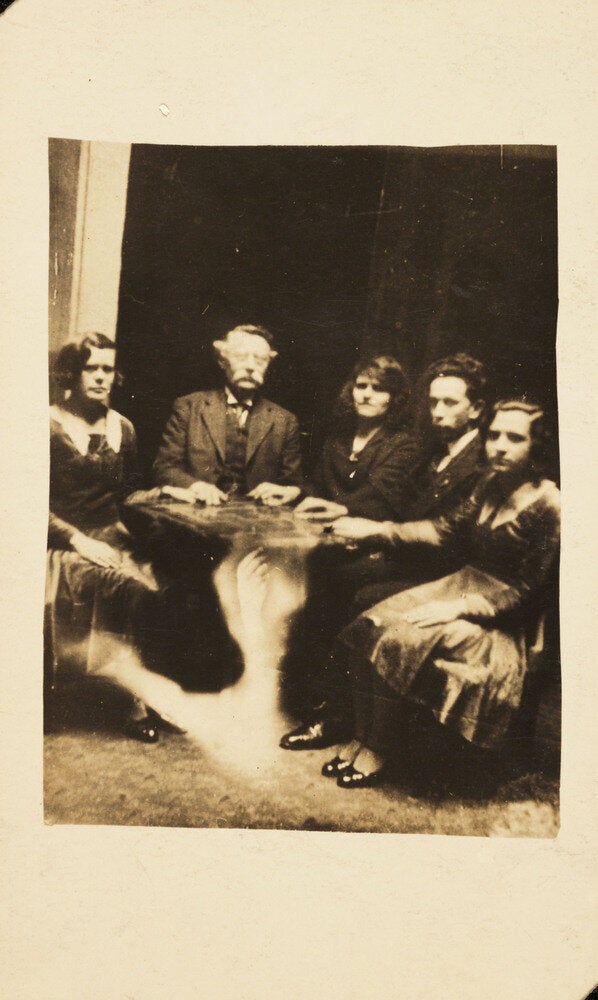 Vintage Pictures Of 'Ghosts'
Related