Liz Kendall has warned Labour would be handing in a "resignation letter" to the voters if Jeremy Corbyn wins the party leadership as Andy Burnham said the election frontrunner's plans "lack credibility"
Ms Kendall, the shadow health minister and leadership rival also urged her supporters not to give Jeremy Corbyn their second of third preference votes in the ballot, warning he would take the party back to the "politics of the '80s".
Her plea comes a day after Yvette Cooper, another contender, said Mr Corbyn was offering "old solutions" such as re-opening the coal mines in a marked increase in attacks on the left-winger's policies.
Mr Burnham had resisted weighing in with direct criticism of the 66-year-old, but today strongly questioned his promises.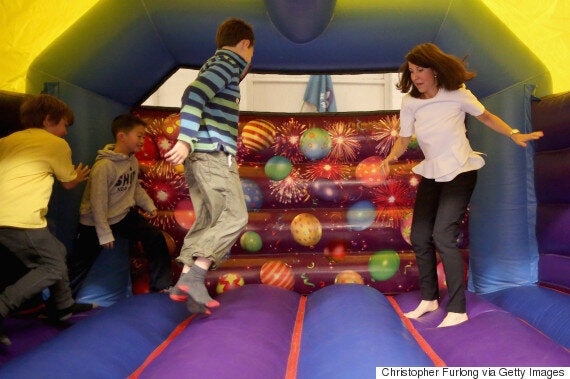 Liz Kendall joins children on a bouncy castle during a visit to the Kidszone children's centre in Withington in Manchester, England. The centre was the first stop for Liz Kendall as she embarks on an eve of poll Tour of Britain.
Mr Corbyn's anti-austerity, pro-nationalisation message has prompted so-called 'Corbyn-mania' and appearing to fuel a surge in people joining the party. His rivals have until recent days resisted criticising his platform.
But speaking on BBC Radio 4's Today programme at the start of a nationwide tour, Ms Kendall said: "He (Mr Corbyn) is not offering anything new, his programme isn't new, it's exactly the same as it was in the 1980s and we'll get the same result.
"I don't want to see Labour submit our resignation letter to the British people as a serious party of government.
"I can't pretend to be agnostic about Jeremy Corbyn leading our party because I think millions of people are desperate and depend on a serious Labour Party that can win elections.
"This is the system we've got. It is an alternative vote system and I want to urge party members to use all of their different preferences.
"I will be using my second and third preferences and I would urge others to do the same because I don't want to see our party go back to the politics of the '80s, just being a party of protest."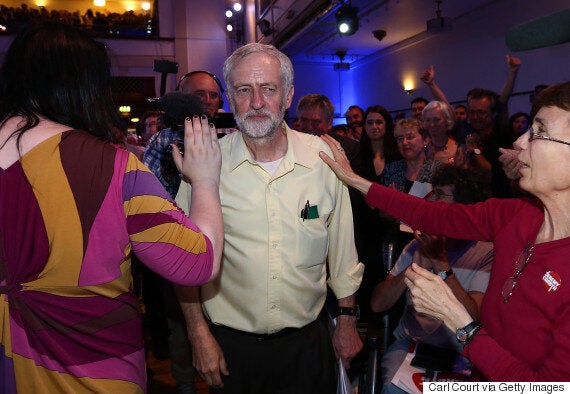 Meanwhile, Andy Burnham, has launched a direct attack on Mr Corbyn for the first time, saying he's failed to explain how he'll pay for his ideas.
"Jeremy's plans lack credibility. It's not possible to promise free university education and re-nationalising the utilities without that coming at a great cost. If you can;t explain how that is going to be paid for then I don;t think we'll win back the trust of voters on the economy," he told the BBC.
Mr Burnham's comments contrast to what he said yesterday.
"The attacks that we've seen on Jeremy I think misread the mood of the party. People have said they're crying out with something different … they want a bigger vision that can inspire and excite them," he told BBC Radio 4's World at One programme.
"We have to look the 21st century in the eye, face up to the future," she said.
She told BBC Newsnight there was a serious risk that the party would split if Mr Corbyn won.
She said: "I don't want to see that happen, I can't bear to see that happen because I think there is too much at stake and when you've got families who depend on Labour to stop their tax credits being cut, to say goodbye to power and to the possibility of winning the next election is wrong."
Related