How would Jeremy Corbyn stand up to the rhetorical cut and thrust of the weekly outing at the dispatch box? Very well, judging by a video being widely shared on across social networks showing the Labour frontrunner excoriating Margaret Thatcher in 1990.
The footage reveals an auburn-haired 40-year-old lambasting the 'Iron Lady' at PMQs over her government's record on social housing. "Will the Prime Minister accept that 10 years ago, in 1979, there were 2,750 households in temporary accommodation in London," he growls, "that the current figure is over 25,000, and that a further 2,000 people are sleeping on the streets?"
On Thursday, Yvette Cooper attacked Corbyn, warning that the veteran left-winger was offering "wrong answers for the future." Instead, the shadow home secretary insisted a "more feminist approach" was required for the British economy to ensure work fits around families
"Because the truth is that Jeremy is offering old solutions to old problems, not new answers to the problems of today," she said at a rally in Manchester. "We have to look the 21st century in the eye, face up to the future - that's where we will find the new radicalism, the answers in the modern fight for social justice, for equality and for solidarity, not in the old answers of the past."
Cooper continued: "I understand Jeremy has strong support. But I feel really strongly, not just as a leadership candidate but as a Labour Party member that desperately wants an effective Labour government, that his are the wrong answers for the future - that they aren't radical and they aren't credible. And they won't change the world, they will keep us out of power and stop us changing the world."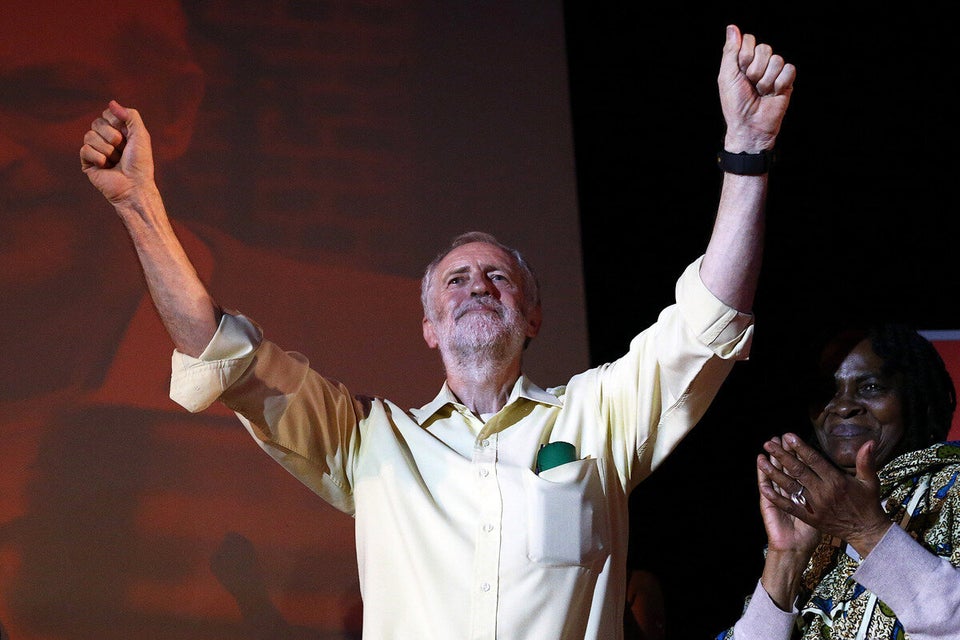 Jeremy Corbyn's London rally
Related