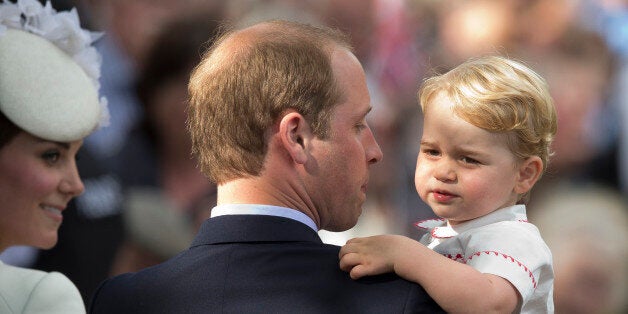 The Royal Correspondent at the Daily Express embarked on a baffling rant on Friday, questioning Kensington Palace over its stance on the sickening tricks of the paparazzi and the harassment of Prince George. The Palace sent an excoriating letter about the press on Friday morning, detailing the "disturbing" tactics employed by photographers looking to land a lucrative snap of the young Royal.
The letter read: "One recent incident – just last week – was disturbing, but not at all uncommon. A photographer rented a car and parked in a discreet location outside a children's play area. Already concealed by darkened windows, he took the added step of hanging sheets inside the vehicle and created a hide stocked with food and drinks to get him through a full day of surveillance, waiting in hope to capture images of Prince George. Police discovered him lying down in the boot of the vehicle attempting to shoot photos with a long lens through a small gap in his hide."
Following publication of the missive, Richard Palmer, a veteran hack on the mid-market tabloid, took to Twitter to berate the palace for not allowing a "free press" to take unsolicited images of the family.
Most respondents questioned how Palmer would feel if his own children were being harassed. The reporter later claimed he was simply trying to present "both sides" of the argument.
The Express has gained an unwelcome reputation in recent decades for its reliance on Royal stories, whether factual or not. It also has an editorial penchant for front page splashes on Alzheimer's, blood pressure, diabetes, lost children and the weather.
Related