With the camo beauty trend popping up everywhere from the Autumn/Winter 2015 catwalks to Burberry's latest cosmetics collection, this #ManicureMonday, we decided to look ahead and show you how to get the look with this awesome (and glittery) camo nail art tutorial.
1. To get this spangly camo look, start off with a base coat (I used Bourgois) and then a couple of coats of a neutral/beige shade. Here I've gone for Nubby Sand from &Other Stories.
2. Next, add a couple of splodges of a darker brown to each nail (another &Other Stories shade here, this time Pointelle Flesh). These should be irregular shapes - some more circular, others more rectangular - so don't worry about being precise.
3. Then layer up with more splodges of darker colours. I picked YSL Khaki Arty, American Apparel Hunter and finally Essie's Licorice. These patches of colour can overlap one another, but avoid overloading the nail – you want to see the base colour coming through too.
4. Next up, if you want to go a little jazzier, put some sparkles over the darker brown patches. They look great with bronze-coloured glitter polish. Here I used Road Trip from Lottie London.
5. Finish up with a layer of top coat to seal the design in – China Glaze Fast Forward is a good one.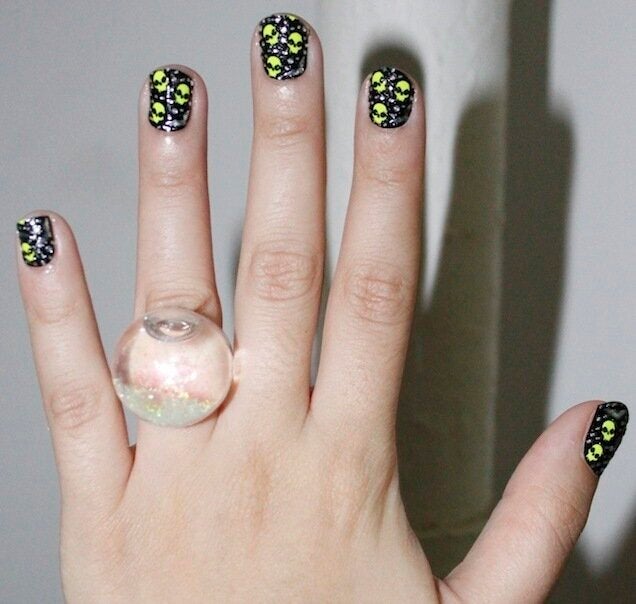 DIY Nail Art Ideas