But one of our favourites has to be the dyed armpit hair Instatrend that's been kicking about for a while now, but has really taken off on social media this summer.
Watch BuzzFeed's latest video above to see what happened when women dyed their armpits for the first time.
"Women are starting to break free and embrace their own standards of beauty and not let them be defined by other people," said one of the video's stars.
Hopping on the (very bright) bandwagon of this summer's bright hair hues, the hashtag #DyedPits shows that those fun temporary colours don't have to stop at your head.
You can do it with a friend.
Match your pits to your lipstick...
And basically have all the fun.
Even guys are getting in on the action too.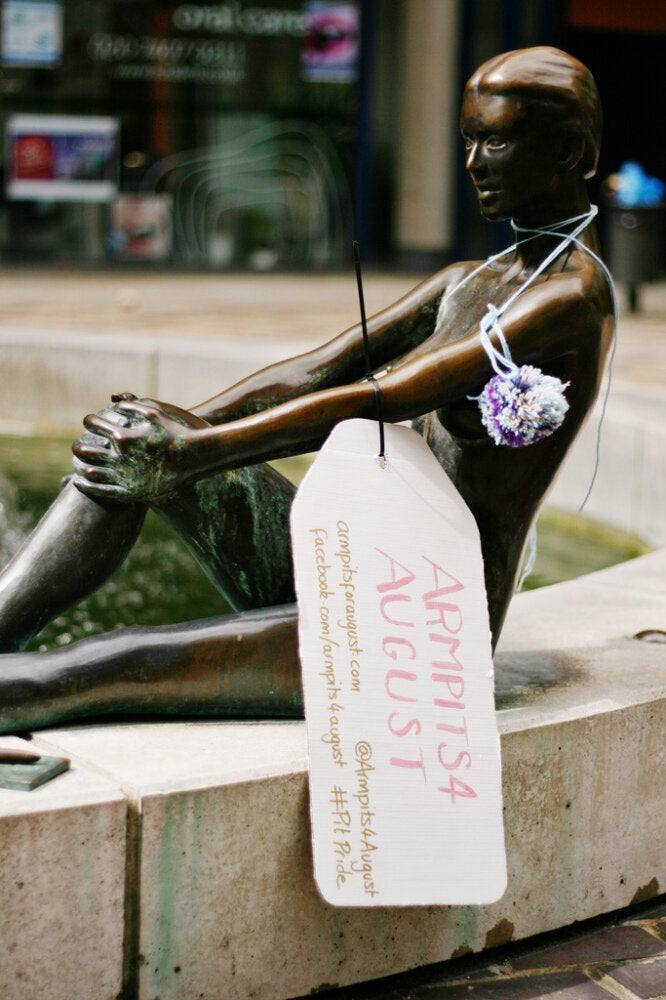 Armpits For August