Boy George hasn't always been a fan of 'The Voice', despite the Culture Club star accepting a job on the all-new judging panel of the BBC show - in fact he once labelled the singing contest 'pointless'.
READ MORE:
We've no idea what brought about the change of heart (ahem), but the singer has done a full 360, declaring he was 'thrilled and excited' to be joining the show when he was announced as Tom Jones' replacement last week.
He went on to declare he was a 'huge fan of the show' and had 'watched and engaged with it from series one'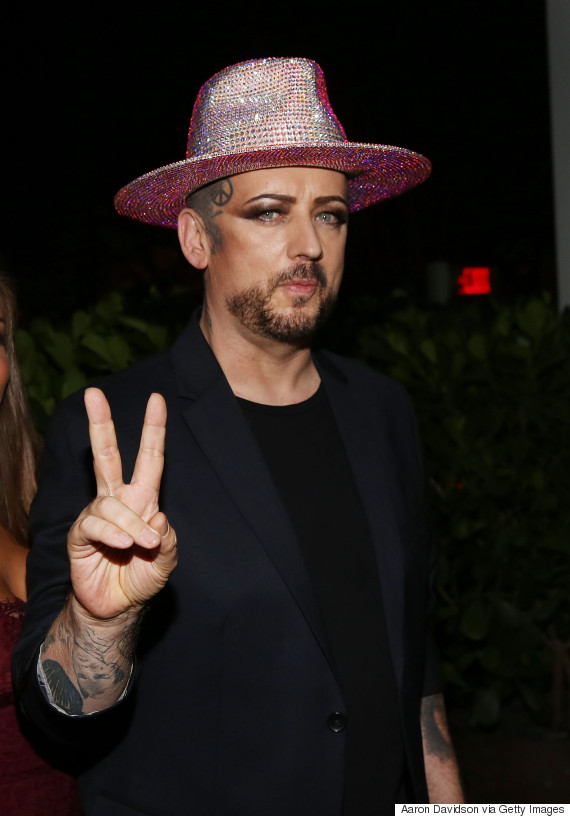 Boy George
But back in 2013, George blasted the show in a series of tweets, saying it had 'nothing to do with creativity'.
"The Voice, it's a TV show and these pointless vocal battles are proof that it's nothing to do with creativity or growing! It's drama!" he tweeted.
The Voice's official Twitter account was quick to respond, replying, "Thanks for watching", to which George retorted, "Well, I am paying for it!".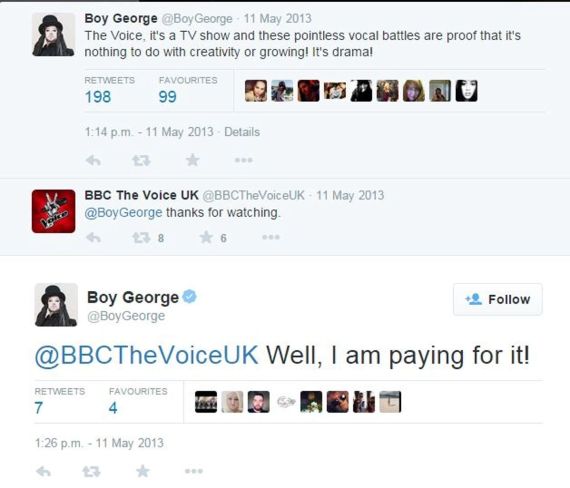 When one of his followers cheekily joked 'u didnt get asked to be a judge then?', the 'Karma Chameleon' singer replied, 'Yeah, consider yourself judged & blocked!'
A show insider told The Sun: "This was obviously banter. George is clearly passionate about the show and won't be holding back on his opinions when he is in the studio."
Meanwhile, George has praised Tom Jones, following the announcement that he is taking over from the 'Delilah' singer as a judge.
Describing himself as a "huge fan", George wrote: "I have absolute respect for Tom Jones. The man is an absolute legend."
Sadly, Sir Tom was less than thrilled with the news he was out of a job, and took to Facebook to complain that he'd been given just 24 hours' notice about his departure, after four years with the show.
LIKE US ON FACEBOOK | FOLLOW US ON TWITTER