Asifa Lahore, who is the alter ego of Asif Quraishi, said she never felt conflicted about being homosexual because it was her religion that made the two a "natural fit".
Asifa spoke to the Huffington Post UK ahead of Channel 4's documentary on Muslim Drag Queens, which is due to air on Monday.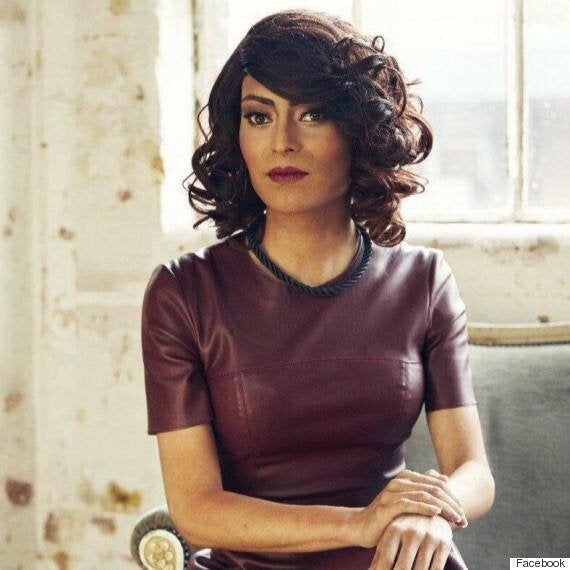 Asifa will appear in the one-off programme, which follows the difficulties faced in the lives of three gay Asian drag queens. It will be narrated by Sir Ian McKellen.
Speaking to the Huffington Post UK, Asifa said that she is worried about the broadcast because of the "extremist views" that will be fired up, but that she refuses to let her fear prevent her from talking about such an important issue.
Asifa spoke to us about her journey to become Britain's first Muslim drag queen.
Asifa, the stage persona of Asif, was created in 2011. The journey to the stage was a long and very difficult one.
Asif came out to his family at the age of 23. What followed was a very dark time. He was taken to the family doctor, to his Imam and was even entered into an arranged marriage with his first cousin in Pakistan.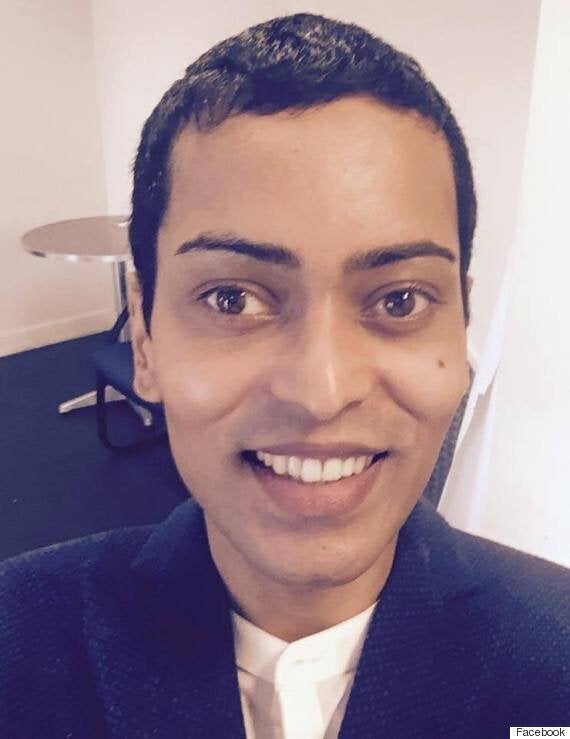 "So at the time I was under so much pressure I fell into such a dark depression and agreed to marry my first cousin. It really took its toll on me.
"I was at university and my grades were being affected. Tutors at university put me in touch with LGBT charities and they helped me and I managed to go home and call off the arranged marriage," the 32-year-old said.
While this time was a very dark period for Asif, he never felt an internal conflict with being gay. The pressure always came from outside forces, particularly within the Muslim community.
Yet, speaking to Asifa now, she says that her belief in gay marriage stems from her Islamic roots, rather than her homosexuality.
When asked how being gay gels with her Muslim faith she said: "For me it's never been an issue.
"The way I practice and interpret Islam in my life it has been absolutely a natural fit.
"If we take a look at the five pillars of Islam, which are believing in one god, giving to charity, going on pilgrimage, praying and fasting, to be honest I do that day in day out.
"For me that fits really well. The idea of marriage also fits very well, which is why I am such an advocate for gay marriage and why I campaigned for it.
"People assume it's because I am gay but actually it's because I am Muslim.
"I really believe in the sanctity of marriage and I really believe that that comes from my Islamic roots. It comes from the sanctity comes from the notion of two people coming together."
But Asifa says that there is an extremely large "hidden gay Muslim community".
Asifa estimates that for every one person that attends the "gaysian" club scene, there could be 10 or 20 waiting at home "not having the courage to come clubbing".
Even people who do attend the clubs, Asifa says they often have to return to their homes, pretending to be someone else.
She added: "It just really breaks my heart."
Yet the discussion around being Muslim and homosexual is a topic that has been stifled in the past – not just within the community, but also from the media.
Last year in BBC 3's Free Speech programme, which was being held at Birmingham Central Mosque, Asifa was planning on asking when it would be acceptable to be gay and a Muslim.
Asifa said: "I was very disappointed that the debate didn't take place as I think it would have been a wonderful opportunity for Muslims to be seen as tolerant and also for the discussion not just on this topics but on many topics."
Speaking of the "inherent homophobia" in Asian and African communities, Asifa said that it is still "rife".
She said: "The community will present you with religious beliefs... I can't accept that homophobia is used and violent attacks and verbal abuse has really led to high suicide rates within the community and high mental health issues.
"Charities are really inundated because homophobia is really inherent and I think a lot of it is down to people not being visible.
"People who are brave enough to be visible are very much in the minority so people feel that its acceptable to be homophobic once that are in the community."
The threat facing the "hidden" gay Muslim community is reaching dangerous heights, says Asifa, with the lack of support and resources available to British, Islamic homosexuals becoming a form of "terrorism".
She said: "It's very interesting that David Cameron is talking about the threat of extremism but actually I think it's a form of terrorism that British gay Muslims aren't getting the support and advice and guidance that they need to just be themselves in the UK.
"These are British citizens we are talking about here. And not only them, but also their families."
Asifa is calling for far more support to be available to this "hidden" community, which cannot go unnoticed anymore.
The campaigner hopes that Monday night's documentary will evoke a discussion about being gay and Muslim, which has never presented an inner struggle for her, but does cause so much turmoil for so many homosexuals living in the community.
Muslim Drag Queens airs Monday 24 August at 10pm on Channel4
Popular in the Community