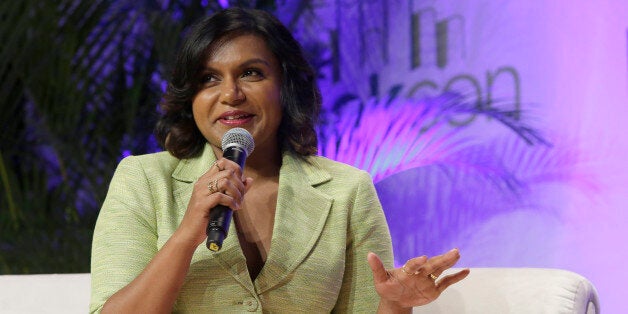 American comedian Mindy Kaling has delivered her verdict on the latest project delivered by street artist and social commentariat 'Banksy'.
The actress, who has previously written and directed episodes of US sitcom 'The Office', blasted the Bristol-born serial graffiti artist's new installation of a satirical theme park known as 'Dismaland'.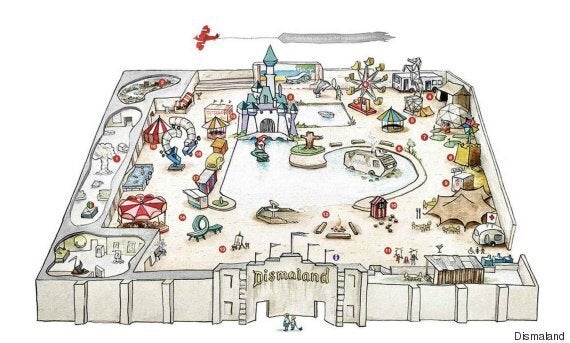 An illustrated map of the park mirrors those of commercial attractions
A 2.5 acre site was outfitted with a fairytale castle, boat pond full of asylum seekers, two juggernauts performing ballet and an anarchist training camp running classes in how to break into bus billboards.
It received widespread coverage in the UK, but also generated waves in the American media, including the New York Times.
But Kaling spoke out on Tuesday morning with a post on Twitter, decrying Banksy's latest venture as "lame".
Banksy has previously described Dismaland as "an art show for the 99% who'd rather be at Alton Towers".
Friday nights during the project's five-week run will include live events. Run the Jewels, Sleaford Mods, Massive Attack, Pussy Riot, and comedian Katherine Ryan are all tipped to appear at the venue.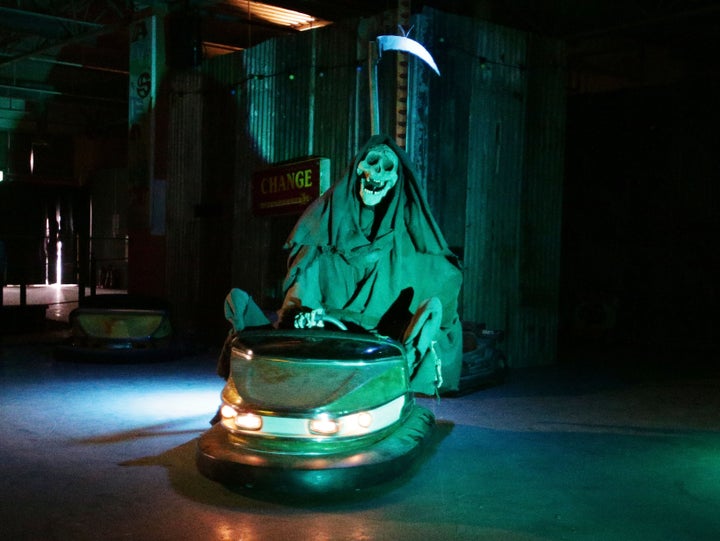 Death rides the dodgems at Dismaland
There will be a hand-crafted model village, a 'bus-mounted' museum, an outdoor cinema, and the entire site will be 'powered by a giant pin wheel' designed by Banksy.
Tickets cost £3 for adults while children under 5 go free; it runs until September 17.