Jeremy Corbyn's latest comments about women only carriages will not solve the problem of sexual harassment on public transport, but has put the topic on the agenda, says the campaign group End Violence Against Women Coalition.
The Labour leadership frontrunner caused a stir on Wednesday when he flouted the idea of separate carriages on trains for men and women.
The suggestion caused a backlash, with the other leadership hopefuls slamming the 66-year-old's idea.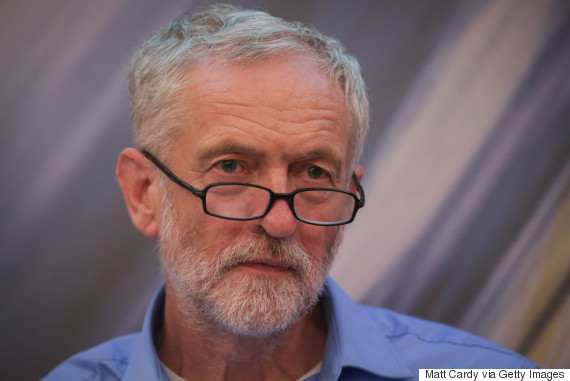 Jeremy Corbyn
Corbyn said he would look into the idea at the launch of his street harassment policy document, noting growing concern about sexual harassment on public transport.
He said: "Some women have raised with me that a solution to the rise in assault and harassment on public transport could be to introduce women-only carriages.
"My intention would be to make public transport safer for everyone from the train platform, to the bus stop, on the mode of transport itself."
The "women-only carriages" bit in more detail in Corbyn's tackling street harassment policy pic.twitter.com/n7lDcB11Ng

— Graeme Demianyk (@GraemeDemianyk) August 25, 2015
Campaign group, EVAW Coalition, said that, while Corbyn's suggestion is a "terrible" one, it is one of many propositions that he has put forward and it has at least evoked an important discussion around sexual harassment on transport.
Sarah Green, from EVAW Coalition, told the Huffington Post UK that the issue of women-only carriages is not new and that Corbyn had "put it on the agenda", forcing people to talk about it.
But she added: "Women only carriages are a problem because they imply that these are the safe carriage so you shouldn't be in the mixed ones.
"When women go to report a sexual crime, we are already asked what we were doing, what were wearing. The next question will be 'why were you in the mixed carriage'?
"It implies this is a safe zone for women and where women need to be because this behaviour is inevitable."
#Corbyn would consider women's carriages - terrible idea, implies harassment acceptable in mixed carriages 1/2 http://t.co/rxPc5F1Tvd

— EVAW Coalition (@EVAWhd) August 26, 2015
Corbyn would consider women's carriages - more important to tackle perpetrators & deter this behaviour 2/2 http://t.co/rxPc5F1Tvd

— EVAW Coalition (@EVAWhd) August 26, 2015
Instead of segregating women, which some have raised concerns will lead to victim blaming, the women's campaign group suggests other things the authorities could do to combat sexual harassment on public transport, such as more CCTV cameras, better
training of transport workers, drivers and police officers.
Ms Green said that one scheme which has provoked effective is Project Guardian, a project involving British Transport Police, Transport for London, the Met and the City of London Police.
The project is designed to "increase awareness and confidence amongst the public to report unwanted sexual behaviour to the police or members of staff".
The scheme has seen 2,000 police officers and PCSOs patrolling the capital's transport network, who have been specially trained to deal with cases of unwanted sexual behaviour.
The other contenders for the Labour leadership criticised Corbyn for his suggestion.
Yvette Cooper said in a statement on Wednesday morning: "The staff needed to enforce the segregated carriages should be keeping all the carriages safe instead.
"Transport bosses and police need to do far more to crack down on harassment and abuse - and that means we need more visible police and staff on tubes, trains and platforms, better lighting and CCTV, tough action to follow up abuse (which too often doesn't happen), and a complete change in culture on buses, railways and tubes."
Just got off tube. Majority of passengers women. Why should we have to shut ourselves away to stay safe? Stop #VAWG instead #segregation

— Yvette Cooper (@YvetteCooperMP) August 26, 2015
Andy Burnham said Britain should not "even be considering the idea of segregated train travel" in "this day and age".
Liz Kendall said "gender segregation" was not the answer. "That'd be an admission of defeat, rather than a sustainable solution," she said.
SEE ALSO: