Only European migrants with jobs lined up should be allowed in to the UK, Theresa May has said, as she blamed Europe's "system of no borders" for the recent migration crisis.
The Home Secretary said the principle of free movement within the EU has allowed jobless citizens to move countries in search of work and benefits, putting pressure on public services and infrastructure.
She added that the events of this summer, which has seen hundreds of thousands of migrants and refugees risking their lives to reach Europe, should act as "wake-up call" to EU leaders.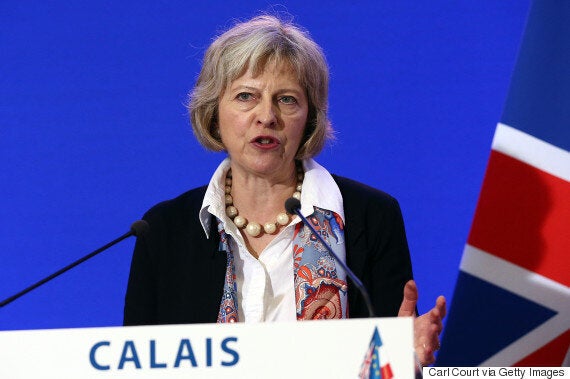 Theresa May said the number of immigrants coming to Britain was 'simply unsustainable'
Mrs May said the figure was "far too high" and "simply unsustainable".
"When it was first enshrined, free movement meant the freedom to move to a job, not the freedom to cross borders to look for work or claim benefits.
"Yet last year, four our of 10 EU migrants, 63,000 people, came here with no definite job whatsoever."
Earlier this month Mrs May visited Calais to inspect new security measures preventing migrants from reaching England via the Channel Tunnel.
She also blamed the "European system of no borders" for exacerbating the migration crisis which has dominated Europe this summer.
"This is a wake-up call for the EU. Its leaders must consider the consequences of uncontrolled migration - on wages, jobs and social cohesion of the destination nations; on the economies and societies of the rest; and on the lives and welfare of those who seek to come here," she said.
"If we want to control immigration - and bring it down to the tens of thousands - we must take some big decisions, face down powerful interests and reinstate the original principle underlying free movement within the EU."
Unprecedented numbers of migrants are reaching EU borders, surpassing 100,000 in July alone and reaching more than 340,000 this year so far.
Italy and Greece are struggling to cope with the daily influx of migrants and refugees, while Macedonia has declared a state of emergency.