A Christian county clerk has defied the US Supreme Court again by refusing to issue marriage licences to same-sex couples in Kentucky, invoking "God's authority".
On Tuesday, Kim Davis continued to turn away gay and lesbian couples who requested marriage licences, even though she had exhausted all of her legal options the night before.
She will now face a judge who could impose fines or send her to jail.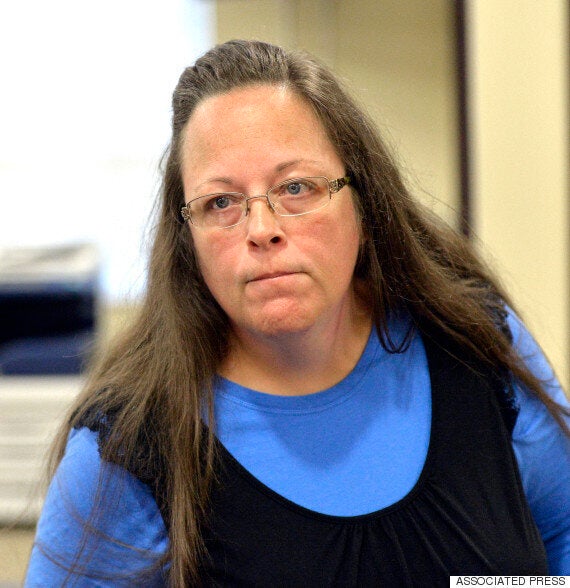 On Monday, the US Supreme Court rejected the argument that Ms Davis' faith prevented her from carrying out her duty, the BBC reports.
Yet she disobeyed court orders and continued to turn away same-sex couples seeking marriage licences on Tuesday morning.
When asked under whose authority she was refusing to give out same-sex marriage licences, Ms Davis told the reporters and couples: "Under God's authority."
In a statement released through her lawyers, Ms Davis said: "To issue a marriage license which conflicts with God's definition of marriage, with my name affixed to the certificate, would violate my conscience. It is not a light issue for me. It is a Heaven or Hell decision," the Associated Press reports.
"I was elected by the people to serve as the County Clerk. I intend to continue to serve the people of Rowan County, but I cannot violate my conscience," her statement said.
Now, the American Civil Liberties Union (ACLU) is requesting that Ms Davis be held in contempt of court.
The clerk has been ordered to appear in court on Thursday.
Related