A grieving father has punched the man who killed his three-year-old child, during a heated confrontation in a Detroit courtroom.
Dwayne Smith was getting ready to give a victim impact statement when he attacked one of the defendants, Clifford Thomas, in the head.
Thomas and the mother of the victim, Jasmine Gordon, were both found guilty of manslaughter after three-year-old Jamila died of blunt force injuries in September 2014.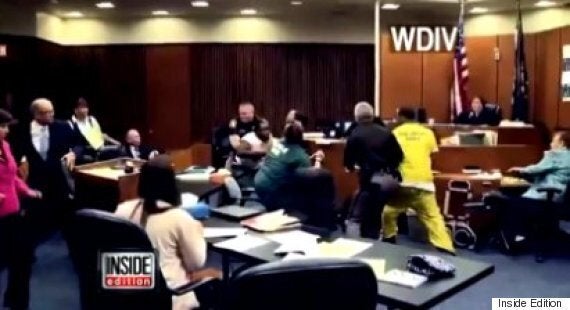 The father can be seen launching an attack on the defendant
Courtroom footage recorded the scenes as chaos descended. Smith can be seen launching an attack at Thomas, who stands out in bright yellow overalls.
In the aftermath of the attack, Smith was restrained by a group of officers. He was removed from the room, but was not charged.
A Wayne County Sheriff's Office spokeswoman said: "No charges were pursued against those involved as the judge declined to hold Dwayne Smith in contempt of court."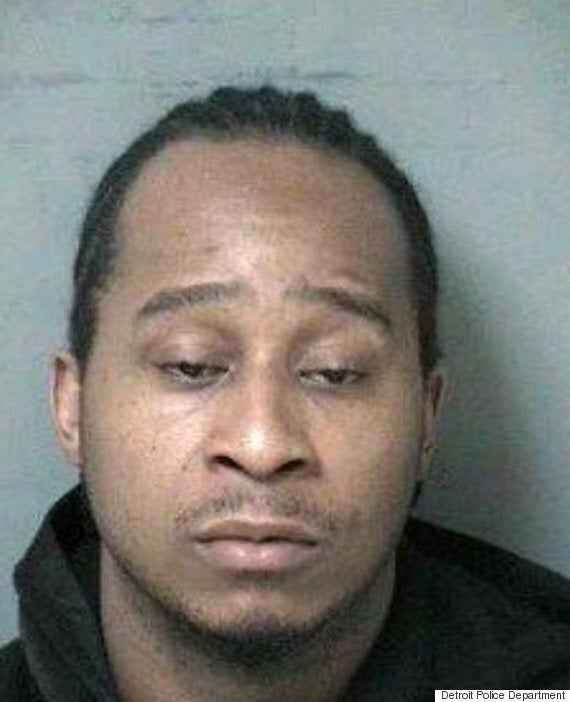 Clifford Thomas, the defendant who was attacked
Gordon was sentenced to seven to 15 years for involuntary manslaughter and 14-25 years for first-degree child abuse, to serve concurrently.
Thomas was sentenced to about 6 to 15 years for involuntary manslaughter and 1-2 years for resisting and obstructing a police officer.