The family dubbed the "hairiest in the world" have opened up about the discrimination they suffer on a new documentary.
Jesús 'Chuy' Aceves and his family of 30 in Loreto, Mexico, are known for having thick, black hair on their faces due to a genetic mutation called Congenital Hypertrichosis. It causes an abnormal amount of hair growth across the body.
The family have revealed all to filmmaker Eva Aridjis as part of the documentary "Chuy: The Wolf Man", which will premier in Mexico City on 25 September.
Aridjis admitted she had never seen bullying and persecution on the scale of what the family suffer.
Chuy has called himself the Wolf Man since he was 13.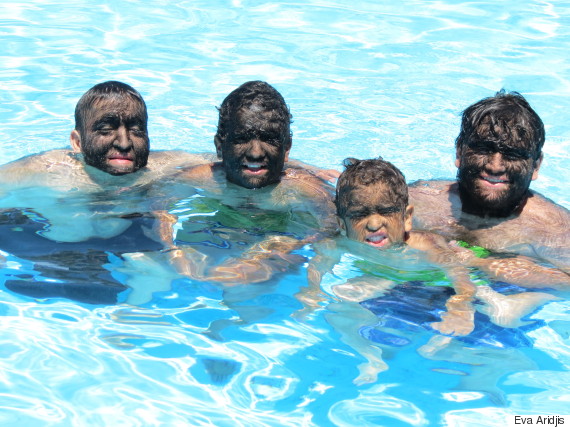 Chuy and his nephews
Aridjis spent months filming them for the to capture what life was really like.
The documentary follows the whole family, including aunties, uncles and cousins as they experience cruel taunts, including his cousin Jaimy's cats being murdered.
Aridjis filmed the family in the years 2012 and 2013 and completed her film, which is 94 minutes long, in 2014. She first heard about Chuy and his family through a brief news report on TV in Mexico, but was initially unable to track them down.
Five years later, she found Chuy on Facebook and contacted him and three days later they started filming.
Chuy, his sister Lilia and their cousins Danny and Larry were all born with the same genetic mutation. Chuy has three daughters from three different women, and all three daughters have congenital hypertrichosis.
The first person in the family to have hypertrichosis was Chuy's great grandmother, and since then 30 family members have been born with it (about half of the babies born into the family have it).
SEE ALSO:

Madeline Stuart, Model With Down's Syndrome, Will Walk At New York Fashion Week

Toddler With Down's Syndrome From 'Our Son Jack' Won't Let Disability Define Him
Chuy'sdaughters regularly shave their faces to stop bullying at school.
Chuy's children have said they "refuse to have more kids" as they fear their children would suffer the same discrimination as they do.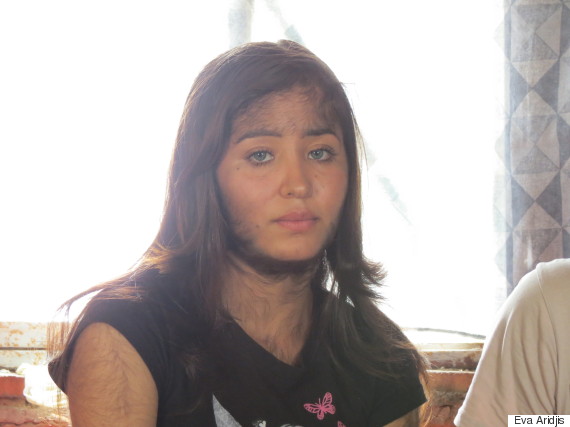 Chuy's daughter Karla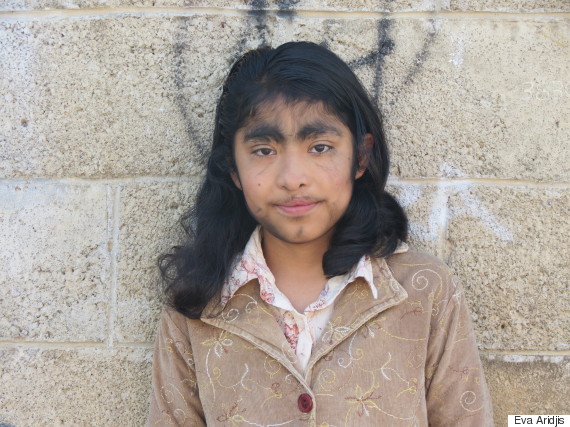 Chuy's daughter Araceli
This isn't the first time Chuy has shared his story to an audience. He has previously spoken out about his disorder in other documentaries and TV reports.
He said, according to the BBC: "No-one's really sure what causes [the condition], or how to cure it.
"What they do know is that there are about 50 documented cases in human history and it was my fate to be one of them."
At only 12 years old, Chuy was spotted by a circus owners after travelling between cities for work. He was nicknamed "the little wolf" and was "bought" as attractions for paying crowds.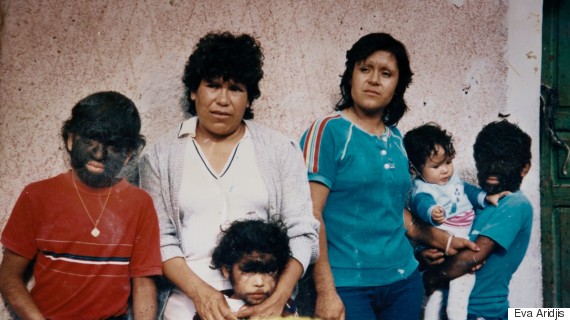 Chuy with his family as a boy
He gave up life as a circus performer after almost 30 years when his marriage of ten years broke down and moved back to his home in Mexico.
Chuy is now married to a woman from the local community who lives with the family, but they suffer constant abuse, said the filmmaker.
The family live in two houses next door to each other that were given to them by the mayor when they were young, because no one would rent them a home.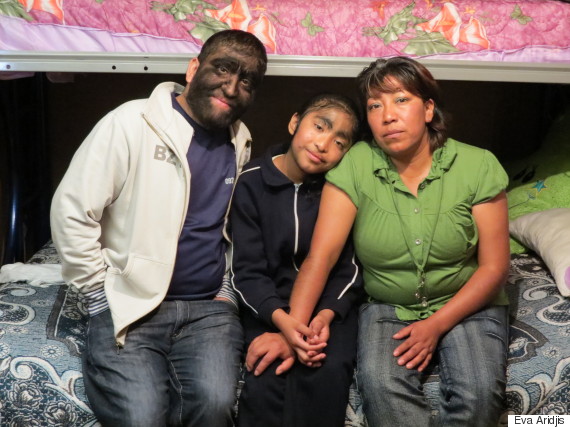 Chuy, former wife and daughter Araceli
Speaking of the horror the family face, Aridjis said the kids leave school early and without proper educations due to the constant bullying. That means that they can't find work later in life because they have no qualifications.
Aridjis has faith that her film will improve the family's situation, adding: "I'm not really in a position to offer them work or money, but if someone else sees the film and thinks they can help them then that makes it all worthwhile."
See below for a selection of images from the documentary