Tory Eurosceptics have warned they ready are to vote with Labour and the SNP to inflict a bruising defeat on the Government when MPs return to Westminster on Monday following their summer break.
However, it was unclear whether Labour would push a crucial amendment to a vote amid speculation ministers could offer further concessions over the so-called "purdah" rules in order to stave off defeat.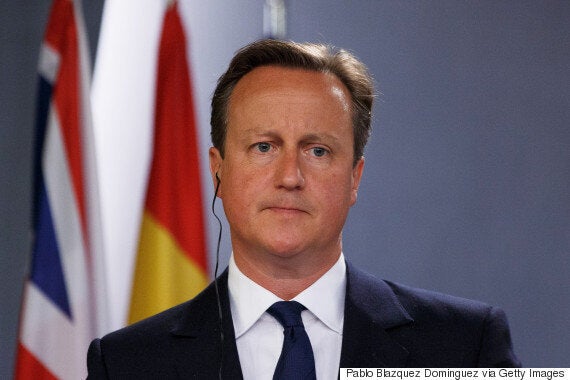 David Cameron on Friday in Spain, which he visited to seek support for renegotiation of Britain's EU membership
Mr Cameron has already staged a series of climb-downs in the face of Eurosceptic opposition – including agreeing to restore the purdah provisions which bar the spending of public money to promote one side in the final four weeks of the campaign.
However Eurosceptics say a series of exemptions – which ministers argue are necessary to enable them to carry on "business as usual" in relation to the EU during the campaign – would allow them to exploit the government machine to press for an "in" vote.
In June, 27 Conservative MPs voted against the Government on a similar amendment - although on that occasion ministers avoided defeat as Labour abstained.
However senior backbench Tory Eurosceptic Bernard Jenkin said the outcome this time around would hinge on what Labour decided to do regarding the amendment which it has tabled to tighten the purdah regulations.
"If the Labour Party presses its amendment and the Government opposes it, the Government will lose," he said.
However a senior Labour source predicted that ministers would prefer to stage another climb-down than suffer defeat.
"We suspect that they may yet see the light. Unless they do, it is very likely that we will have to vote against them," the source said.
The row comes as a surprise opinion poll suggested voters would narrowly opt to leave the EU when the referendum comes.
It suggested that the migrant crisis is fuelling public concerns about the EU, with 22% of those who said they would vote to remain in saying they could change their minds if the situation worsened.
The results run counter to other recent poll findings which have consistently shown a comfortable lead for the "in" camp.
While politicians on all sides will be wary of reading too much into a single survey, it will nevertheless provide a welcome fillip for the Eurosceptics.