Nicola Sturgeon has revealed the "hideous and quite cruel way" she is scrutinised about her appearance, saying she receives more abuse than Ed Miliband.
The Scottish First Minister said that every time she is on camera, there will be a commentary on what her hair looked like and what she wore.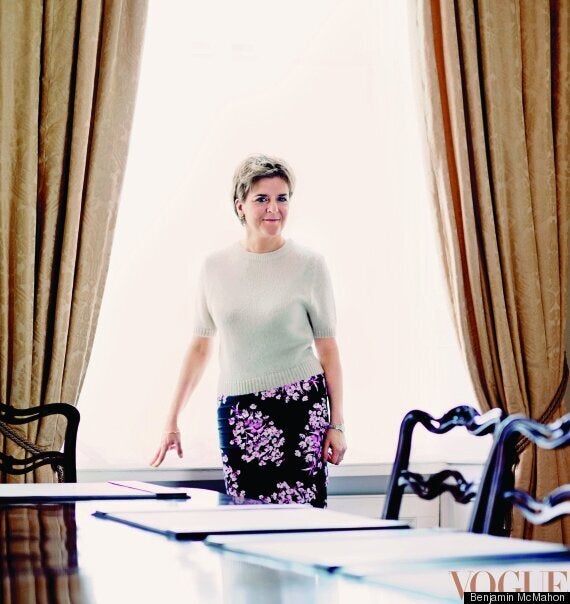 Nicola Sturgeon's photoshoot in October's edition of Vogue
The 45-year-old compared the level of scrutiny she receives to that of former Labour leader, Miliband.
Sturgeon said: "I accept that Ed's image and how he looked became a big part of how people perceived him, but I still don't think it's quite the same.
"Literally every time I'm on camera, as well as there being commentary on what I've said, there'll be commentary on what my hair looked like, what I wear.
"Often it's written in the most hideous and quite cruel way. And yes men aren't immune to that, but even Ed Miliband I don't think experienced it quite that way. But I'm actually inured to it now."
Article continues below slideshow:
Sturgeon also told the magazine that she was "hypercritical" of herself - always trying to be better than everyone else.
Yet the first female leader of the SNP says she struggles to recall a time that she was held back because she was a woman.
Since the SNP won 56 seats in the last General Election, Sturgeon and her MPs have not shied away from showing their strength in Parliament, openly condemning a number of David Cameron's policies.
See the full shoot in the October issue of Vogue, on sale Thursday.