A sinkhole in Russia has tripled in size in the past ten months - resulting in a 120 metre wide crater.
The hole, which has swallowed up to 20 local weekend cottages, is even visible from space and is believed to be more than 75m deep.
The chasm, located near Solikamsk in the Ural Mountains, first appeared after the collapse of a former potash mine at the end of 2014.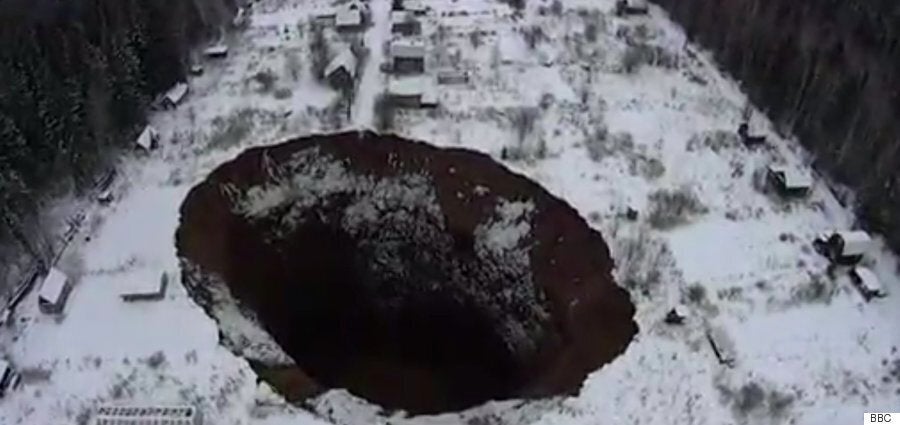 The Russian sinkhole in 2014 - when it was first reported its dimensions on the surface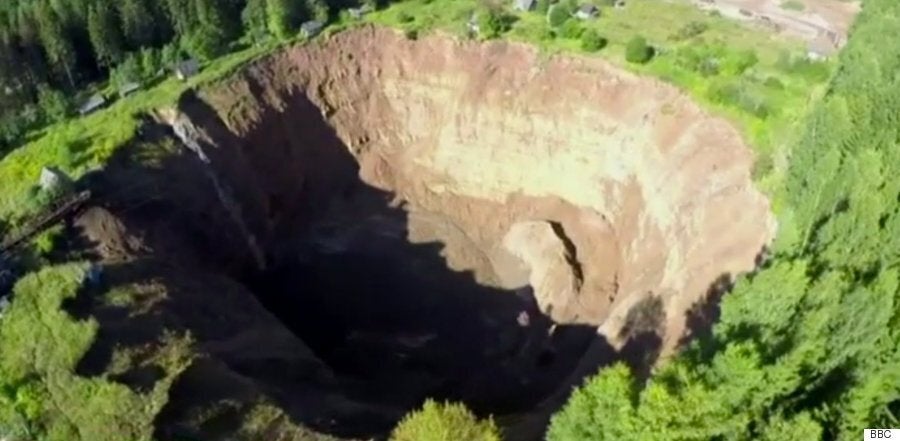 The Russian sinkhole after considerable growth - in 2015
Now ranging at 120m in width, the still-expanding hole is threatening nearby holiday homes and forest.
The crater is close to the Solikamsk-2 mine owned by the world's number one potash producer, Uralkali.
The sinkhole appeared around the same time as mass flooding at the mine in November last year.