"We believe the future of television is apps," Apple CEO Tim Cook boldly told his captive audience.
He then invited Eddy Cue senior vice president of Internet Software and Services to walk the world through Apple TV and its plans to revolutionise our interactions with the box.
First to take the spotlight --the remote control. Fully aware of its hold over our lounges, Apple have built in a wonderful set of features including voice recognition to help us better cope with the fight for control.
This science fiction-esque feature means we will simply be able to ask Siri to pull up a list of funny comedies without ever having to wade through a library of films. Wonderful indeed.
Siri will search iTunes, Hulu, Netflix and more platforms as times goes on, Cue promised.
And it doesn't stop there. Remember that Friends episode, "The One With The Rumour?" Well, now you can literally think out loud with Siri who will bring up the relevant programme you are looking for.
You can also ask Siri to play back the last 15 seconds of whatever you are watching along with captions simply by asking "what did he say?"
The fourth generation Apple TV isn't just an upgrade, it's an entirely new piece of hardware boasting some seriously impressive specs that has made gaming its sole focus, hoping to convince a casual gamer away from the Xbox One and PS4 as a gaming media centre for the living room.
Apple's new set-top box will run a newly updated version of the Apple TV software that brings with it some serious UI changes to make the experience feel more fluid.
Apps and remote capabilities
A new operating system 'tvOS' will run a series of apps including HBO and Netflix as well as running games such as Guitar Hero and Shadowmatic.
To demonstrate how easy-to-use the remote is as well as its Nintendo Wii-style motion sensors, Apple called gamers and fashion experts to the stage.
Watching live sports games will also be more interactive as Apple said the platform will support split screen and allow viewers to see different parts of the action at the same time.
Of course the big focus however is gaming. That remote is also a controller, allowing you -- for the first time -- to play first and third-person games using a traditional controller.
While it's unlikely that Apple's new offering will sway hardcore gamers over from the Xbox One or PS4 there is a huge market of casual gamers that have already been hooked to their iPhones as their main source of gaming.
By offering up an alternative for the living room as well Apple is hoping that this multi-tasking media centre will do to casual gaming what the original Wii did when it first launched.
It's not all about gaming though, this is still an Apple TV so you'll have access to Apple's entire Movie and TV library for rental or buying.
It'll come with Apple Music integration as well so as long as Apple TV is logged into the same account you'll be able to access the Apple Music library and play it through your TV or sound system.
How much will the new Apple TV cost? Well we've got some bad news, thanks to that gaming upgrade the new Apple TV's specs are considerably better, which also means the components are much more powerful.
Don't worry though, it's still not going to break the bank. Starting at $149 (£97) is the entry-level 32GB model while $199 (£130) will get you the 64GB version.
It should be available in October.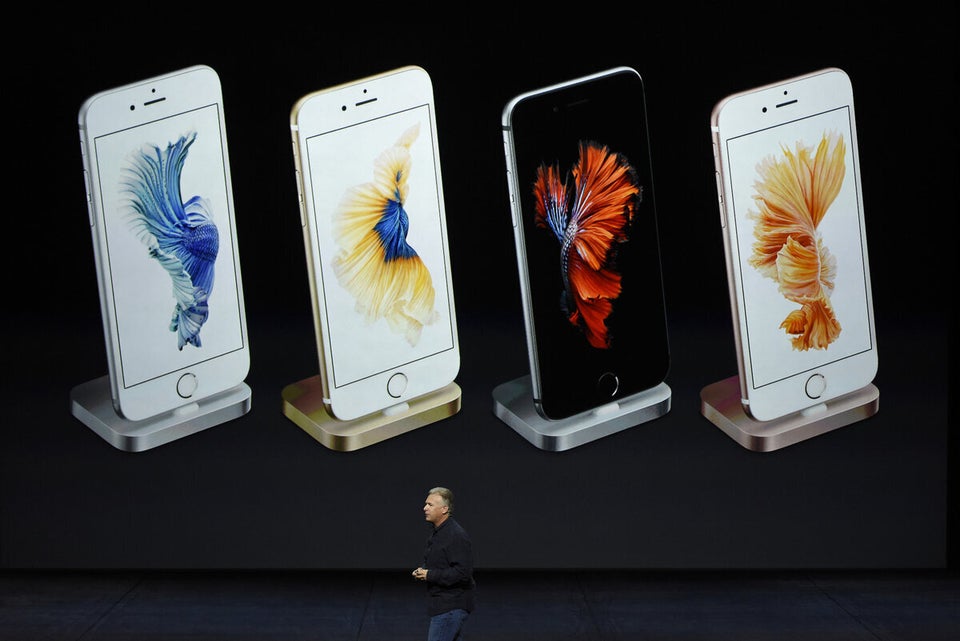 Apple Event 2015