The wait is finally over, Apple has unveiled the iPad Pro.
Long rumoured, the iPad Pro was unveiled to a packed audience in San Francisco alongside the new iPhone 6s and a powerful new Apple TV which is set to take on the games consoles.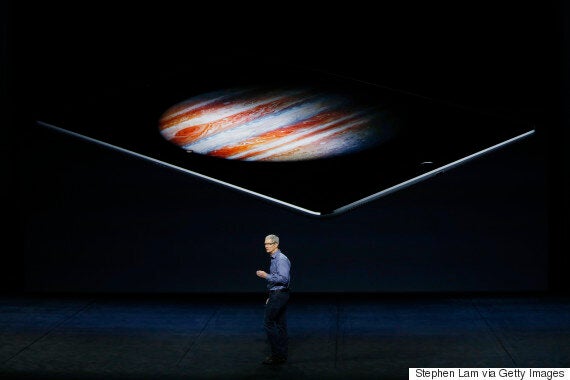 Tim Cook eased audiences in, saying it is "the biggest news in iPad news." And it was.
The features came in thick and fast. Most notable among them was iPad Pro's stylus.
The audience chuckled as Philip Schiller, senior vice president of worldwide marketing, introduced it as the Apple Pencil, naturally.
A beautifully crafted video demonstrated that the Pencil will work with force allowing users to change the stroke width with the pressure applied.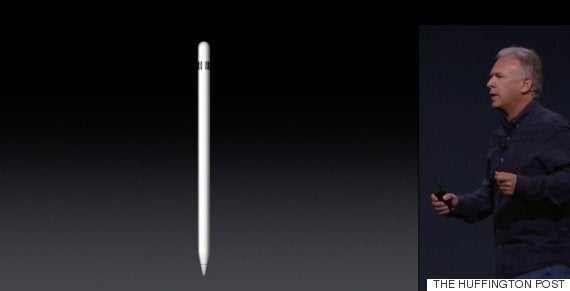 The tablet itself is larger and 1.8 times faster than its predecessors promising "'desktop class performance,while boasting some seriously powerful specs, allowing it to run multiple apps at the same time and side-by-side.
Astoundingly, it will also be able to run three streams of 4K video simultaneously while sporting 10-hour battery life.
Other features include its "Smart Keyboard," that will connect to the iPad Pro using bluetooth.
The design might be similar to that of the iPad Air 2, but there are some significant changes when it comes to hardware.
There's more to that screen than just a pretty pixel count, it's also seriously sensitive. Boasting the highest sensitivity rating on any tablet that Apple has made the Pro is now a serious rival to the Surface Pro 3.
The power on the iPad Pro is impressive, it'll come sporting the new A9/A9X processor, a massive upgrade on the previous A8 featuring a A9X chip.
That means that iOS 9's new performance increases will be even more prevalent on the high-performance tablet.
At just 6.9mm and 1.57 pounds the iPad Pro is slightly heavier than the first iPad that weighed 1.54 pounds.
While it won't feature the same kind of crossover that Windows 10 has, Apple is clearly confident that it'll find a place for designers, professionals and big spenders who want a tablet that can boast the power of a laptop.
In an unusual step, Microsoft took the stage to show off iPad Pro's productivity apps. Adobe's Eric Snowden then demonstrated a series of design apps including PhotoShop Fix and Sketch, which he said would ship out in October.
The last and final person to take to stage was medic Irene Walsh, who wanted to show how iPadPro could further healthcare and "better patient outcomes."
Using the Apple Pencil she showed how 'Complete Anatomy' could help medical students practice surgical techniques and better explain medical procedures to patients.
Apple iPad Pro Release Date:
The Apple iPad Pro in silver, gold, and space grey finishes will be available in November.
Unsurprisingly, something this powerful also comes with a fairly powerful price tag as well. It'll launch in a number of storage sizes and will set you back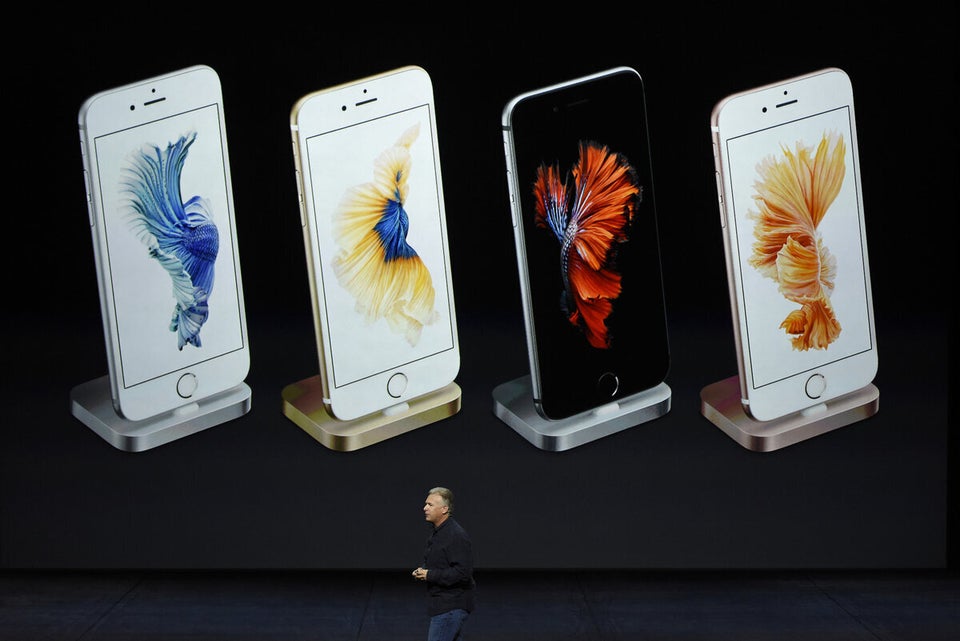 Apple Event 2015