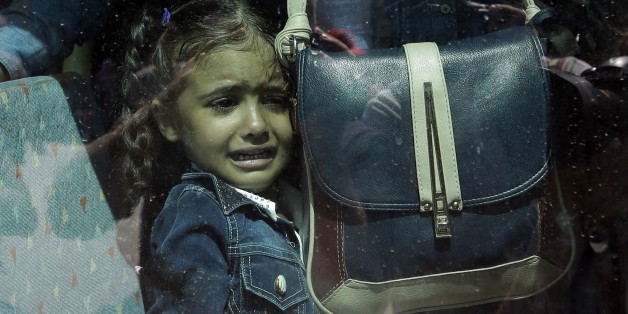 Thanassis Stavrakis/AP
David Cameron has dismissed claims Syrian refugee children the UK has agreed to home will be automatically sent back at 18.
The suggestion they would be deported on becoming adults has spread on social media following a tweet by former Lib Dem leader Paddy Ashdown. His message has been re-tweeted more than 8,500 times.
Minister in the Lords just confirmed refugee orphans and children brought in under Cameron's scheme will be deported at age 18.

— Paddy Ashdown (@paddyashdown) September 7, 2015
At Prime Minister's Questions today, Mr Cameron made clear the "assumption is they would be allowed to stay" after an initial five-year humanitarian protection visa had elapsed.
On Monday, he announced up to 20,000 people in camps on the Syrian borders would be given refuge from the bloody war in the UK, with orphaned children considered a priority.
The humanitarian protection visa is issued as part of the Vulnerable Persons Relocation Scheme, which allows refugees to avoid going through the normal, more protracted asylum process.
Once the five-year visa has expired, they will be able to apply for more formal asylum in the UK.
A Government source told The Huffington Post UK the likelihood of then being deported to a country where conflict is still raging is "highly unlikely".
Research by The Huffington Post UK has shows refugees have more chance of being granted asylum in the UK than the majority of other EU countries.
Some have cited examples of unaccompanied children whose protection is not granted after a two-and-a-half year stay. Some 374 children turning 18 were refused asylum last year.
The Government has made clear the humanitarian protection visa is different and after five years they "can either return home or apply for indefinite leave to remain".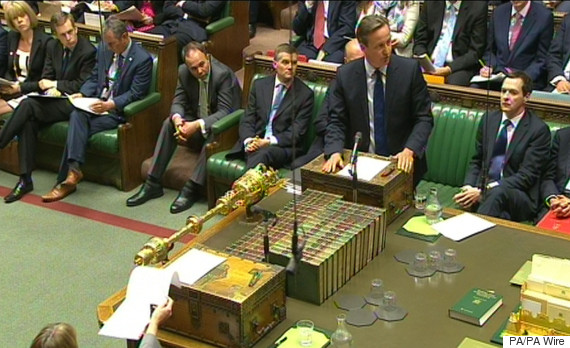 "The assumption is if people want to stay they can apply to stay and the assumption is they would be allowed to stay."
The PM was questioned by acting Labour leader Harriet Harman about refugee children needing "sanctuary and security", adding: "We musn't leave them with the threat of deportation hanging over them. Can he assure us they won't be automatically liable for deportation when they turn 18?"
Mr Cameron responded: "I can give that assurance. The reason for re-settling with these five years humanitarian visas is you don't have to go through the normal asylum process.
"The assumption is if people want to stay they can apply to stay and the assumption is they would be allowed to stay. Some may want to go back to Syria, particularly if there has been a settlement in Syria between now and then."
SEE ALSO: