Jeremy Corbyn will lose Labour the next general election if he becomes party leader and drags it left, Liz Kendall has warned.
As the contest finally closed at noon, the Shadow Health Minister became the first to effectively concede defeat, admitting that she had been 'too blunt' with her message early in the race and failed to inspire the 112,000 new members who had joined the party.
But Ms Kendall also issued a stark warning that Labour would face a humiliating defeat in 2020 if Mr Corbyn was announced as the winner at a special conference this Saturday.
And in a parting shot, she rounded on his programme of questioning the UK's membership of Nato and the EU, as well as his plans to scrap Trident and 'print money' to boost public services.
Asked if she wanted the veteran Leftwinger to be the next Prime Minister, she replied: "I don't want Jeremy Corbyn to win this leadership election. I will always campaign for the Labour party…I don't think Jeremy Corbyn will be the next Prime Minister."
Meanwhile, Mr Corbyn was looking ahead to another huge rally of supporters in his Islington constituency. Asked if he was feeling confident, he told The Huffington Post UK: "Hopeful".
Asked about Cruddas' comments, Mr Corbyn told ITV News: "It was his choice of words not mine".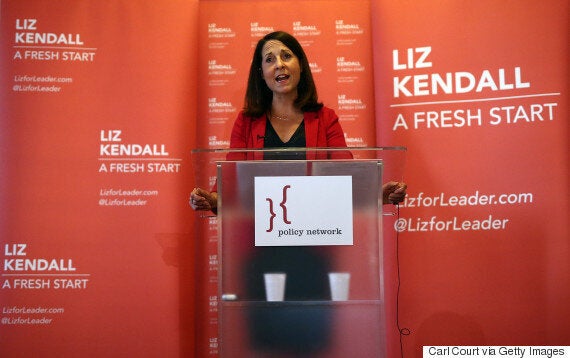 Liz Kendall delivers her final campaign speech
Although Ms Kendall's camp accept she will come fourth, both Andy Burnham and Yvette Cooper's campaigns still believe they may have caught up and overtaken the veteran leftwinger on second preferences.
In her speech in Westminster Centrall Hall, Ms Kendall said that there was no doubt that many of the 550,000 Labour members were "crying out for change".
But she added that just as the party risked being hammered just as it was in the 1983 general election when Michael Foot was leader.
"The programme Jeremy Corbyn offers is not new. His policies and politics are the same now as they were in the 1980s – and will end up delivering the same result.
"Neither is he the sole keeper of Labour's principles. No-one has a monopoly on being led by their conscience."
Ms Kendall said if Mr Corbyn won, the party would have to unite around his leadership but warned that "no leader has a mandate for untrammelled power".
"Perhaps I was too blunt, especially at the beginning when so many party members were still reeling from our terrible defeat.
"But my view is that in politics, as in life, you cannot deal with problems by ignoring or avoiding them. That it is never too soon to tell the truth."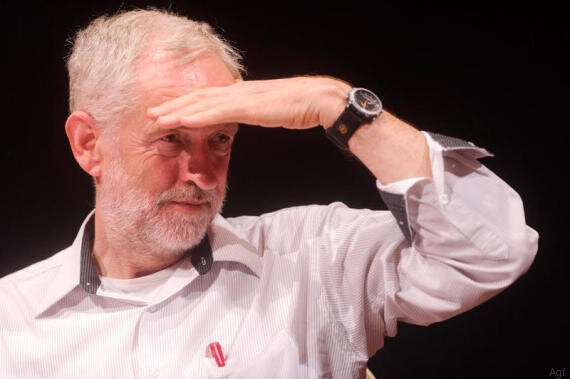 Ms Kendall repeated that she would not serve in a Corbyn Shadow Cabinet but refused to criticise colleagues who decided to do so.
Asked if she would ever sign a letter demanding Mr Corbyn should quit, she replied: "No."
The Leicester West MP also lambasted the way some Corbyn supporters had attacked her on social media, including the creation of spoof Twitter and Facebook accounts claiming she wanted to kill the poor.
"That's no way to treat people who believe in dignity and respect. Some of the abuse has been appalling," she said.
"I don't want anyone to feel they've been put off politics if they feel they end up with vile abuse, that's got no place in our party. It's about time we called it out."
Ms Kendall also hit back at rivals Yvette Cooper and Andy Burnham for suggesting she wanted to 'swallow' the Tory manifesto.
"Saying people who believe Labour must face difficult questions head on if we want to win again are "Tory-lite" – or have swallowed the Tory manifesto whole – may seem like a quick win during a leadership campaign.
"But it simply repeats the tactical, internally focused politics that has damaged our party and been a substitute for strategic thinking for too long."
The reaction on Twitter to her speech was mixed.
Asked if he was worried about claims that just 16 MPs had voted for him in the leadership race, Mr Corbyn told ITV News: "I'm not worried at all.
"I'm looking forward to it. We have a big job to do....The Parliamentary Labour Party is important but it is not the entireity of the Labour Party."
He said that his wider mandate from the mass membership of the party would secure his leadership. "There has to be a coming together."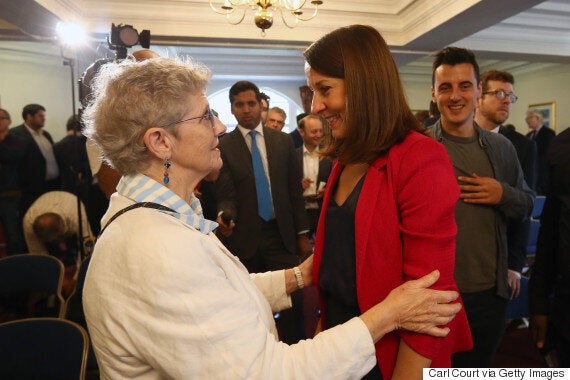 Liz Kendall thanks a supporter at her final event
After her speech, Ms Kendall admitted that the first moment she realised her campaign was in trouble was at the very first official Labour hustings.
She said Mr Corbyn won applause for his hardline anti-austerity message, whereas her call for fiscal credibility fell on deaf ears. "Many party members felt that that was a 'Tory' argument," she said.
Corbyn supporter Labour MP Richard Burgon told BBC Radio 4's World at One programme: "If and when he's elected, some people will be pleasantly surprised at the new type of leadership Jeremy will offer.
"It will be a more collegiate and a more collectivist leadership which will include people, it will include MPs who don't agree with some of Jeremy's politics."
Popular in the Community