Amateur video footage depicts the moment a crane fell at Mecca, killing more than a hundred and injuring many more.
Pictures on social media showed a red crane on its side having crashed through the building; bloodied bodies were left strewn amongst the rubble on the polished floor of the mosque. According to Saudi state TV, the crane's boom smashed through the roof.
And video has now emerged of the moment the giant crane begins to wobble and fall directly on the Mosque.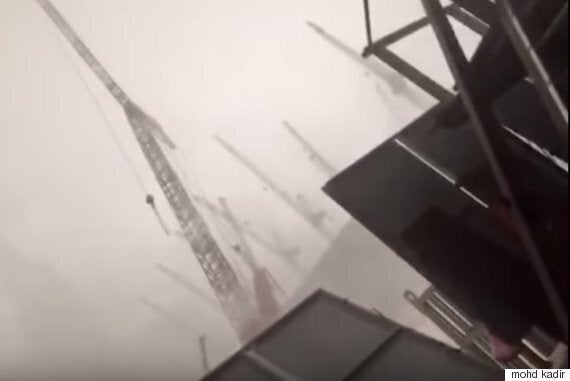 The crane begins to fall towards the mosque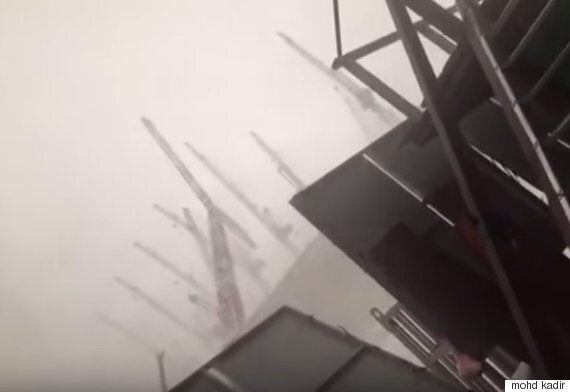 It picks up momentum as it falls to earth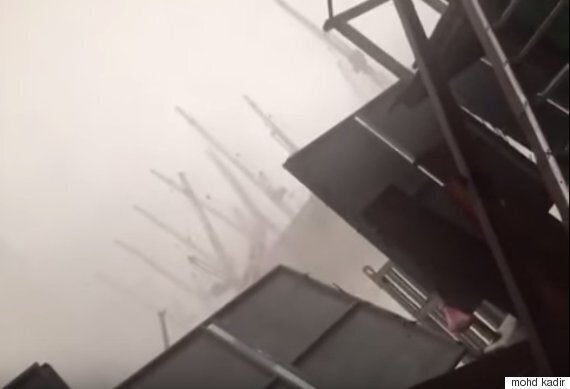 A loud bang signals the moment the crane ends its fall in the Mosque
There has been no official word as yet on how many nationalities were killed in the accident, but countries from around the world are expected to suffer casualties.
A British Foreign Office spokeswoman said: "We are liaising closely with the Saudi authorities following the crane collapse at the Grand Mosque in Mecca and stand ready to provide support to anyone affected."
Foreign Secretary Phillip Hammond said: "I'm shocked and saddened to hear of the accident in Mecca involving a large number of fatalities amongst those attending the Hajj. My thoughts are with the families of those affected."
The city of Mecca is the holiest site in the Islamic faith with around 2 million people travelling to the Masjid al-Haram, which surrounds the Kaaba, each year. It is the duty of all Muslims to make the pilgrimage to the holy site once in their lifetime. This year's annual Hajj pilgrimage takes place later this month.
The city is home to many construction projects, many built to handle the huge annual inflow of visitors to the holy site. The current mosque expansion is being carried out by the Saudi Binladin Group, a company founded by the father of Osama bin Laden.
GRAPHIC WARNING: Images below depict the aftermath of the incident.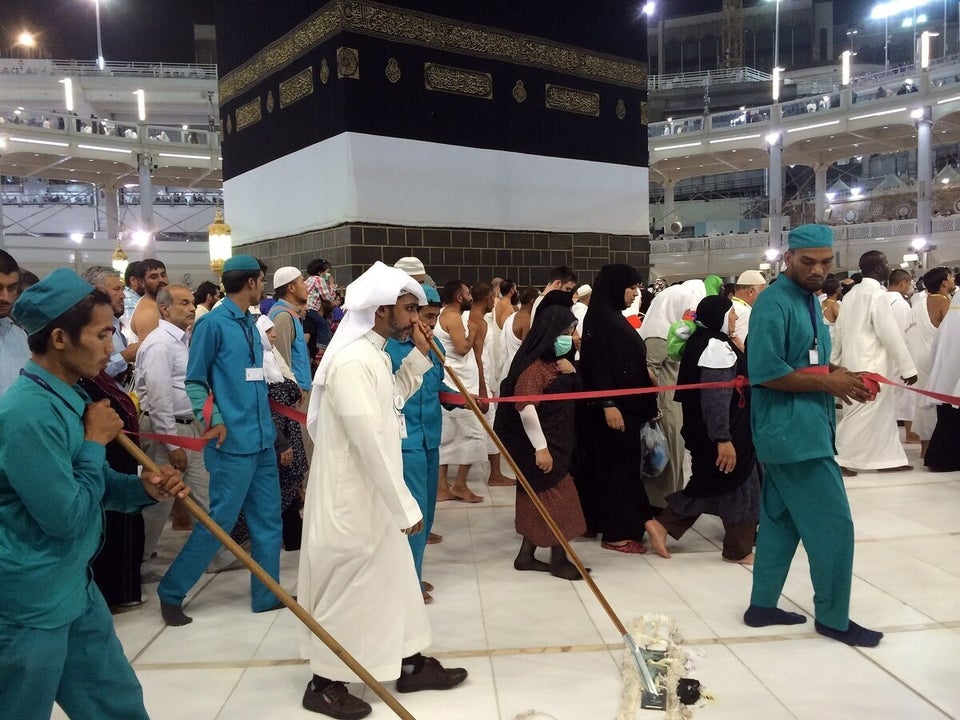 Mecca Crane Collapse
Popular in the Community