A dog shelter in Peru specialises in helping dogs who've been left partially paralysed after collisions with cars.
Sara Morán runs the Milagros Perrunos dog shelter in Lima and relies on donations to nurse injured dogs and to provide them with a quality of life.
She uses specially adapted wheelchairs to give the pups the ability to run again, and amazing video shows injured dogs chasing each other on the beach close to the shelter.
"I'd like to do more but the budget's really small so we can't do anymore," she told ITN.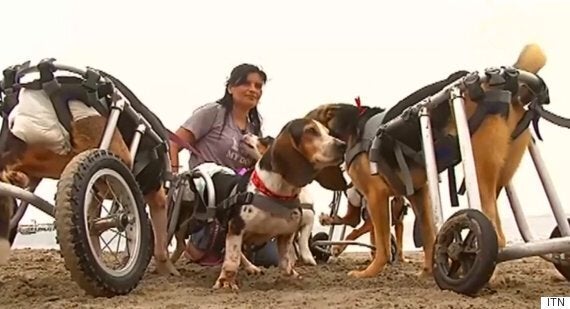 Sara Morán runs the Milagros Perrunos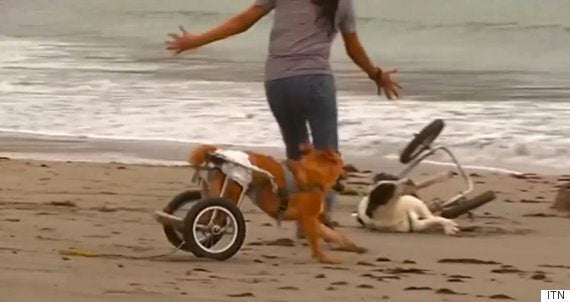 The dogs struggle to balance themselves in the wheelchairs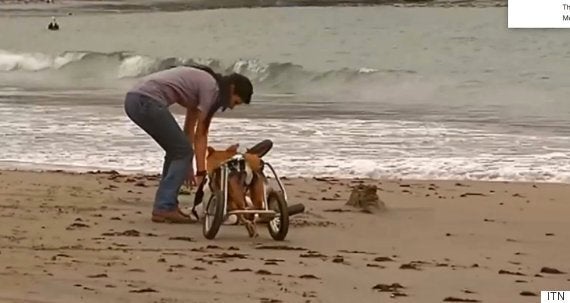 The dogs are being rehabilitated before finding new homes
Six dogs are in a wheelchair and three have had a leg amputated.
In total, there are 50 dogs in the shelter. Sarah's efforts are now concentrated on finding the dogs a new home.
And that's no easy task when their injuries mean they require a lot of extra care and attention.