A row has broken out after Jeremy Corbyn appeared to remain silent during the singing of the national anthem at a Battle of Britain commemoration event.
The service, held at St Paul's Cathedral in London, marks the 75th anniversary of the battle, which resulted in a combined death toll of 3,242 aircrew and around 40,000 civilians.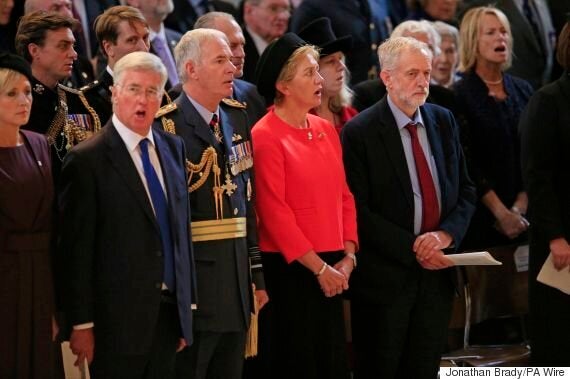 The Labour leader seemed to remain silent during the anthem
Corbyn was pictured standing alongside others, including defence secretary Michael Fallon, as God Save The Queen was played.
But while others sang, the new Labour leader appeared to keep his mouth firmly closed, looking solemn with his hands clasped in front of him.
His actions left some, including television personality Piers Morgan, less than impressed...
Some were less bothered however...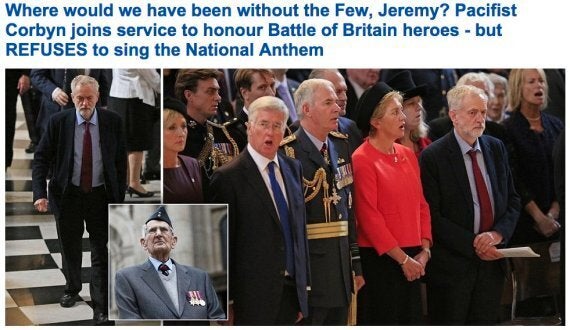 The media were quick to jump on Corbyn's actions
David Cameron also met the man at the helm of what he labelled "a threat to our national security, our economic security and your family's security".
The prime minister was seen shaking hands with new Labour leader Jeremy Corbyn, just days after his apocalyptic tweet about the results of the party's election.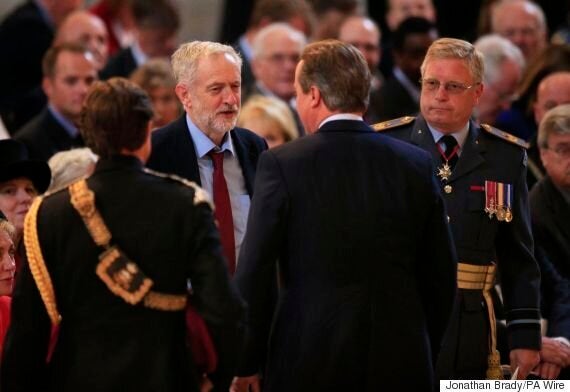 Jeremy Corbyn shakes hands with David Cameron
Less than 24 hours after Corbyn was voted in as leader, Cameron said: "The Labour Party is now a threat to our national security, our economic security and your family's security."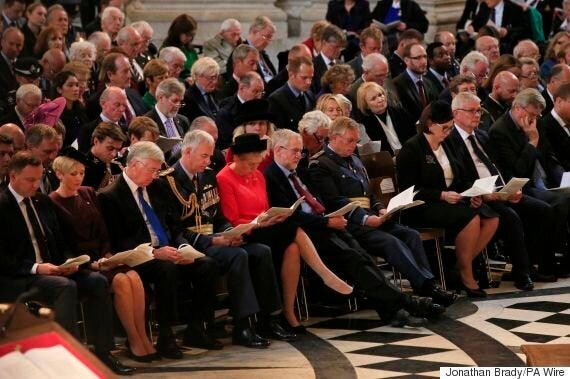 Corbyn was among those attending the Battle of Britain commemorations on Tuesday
Corbyn's appearance as he attended the event also attracted some criticism…
It is actually believed that this is the first time Corbyn has worn a tie to an official engagement outside the Commons.
But others were quick to spring to his defence…
In a statement released to mark the ceremony, Corbyn said: "My mum served as an air raid warden and my dad in the Home Guard.
"Like that whole generation, they showed tremendous courage and determination to defeat fascism. The heroism of the Royal Air Force in the Battle of Britain is something to which we all owe an enormous debt of gratitude.
"The loss of life - both civilian and military - should be commemorated so that we both honour their lives and do all that we can to ensure future generations are spared the horrors of war."
Story continues below slideshow...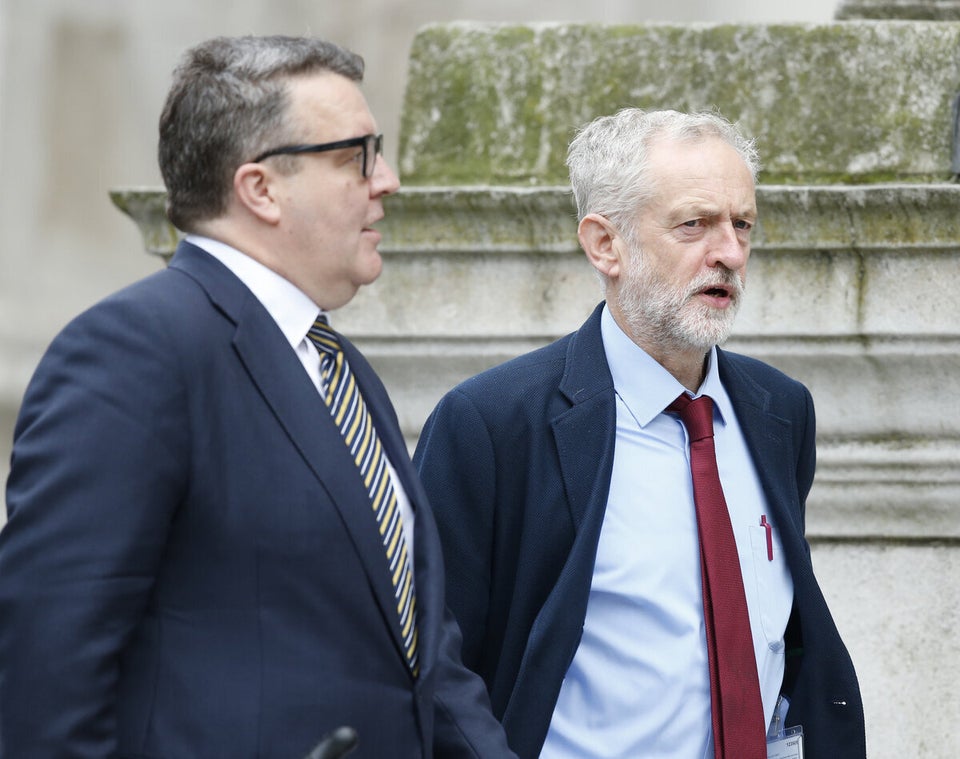 Jeremy Corbyn At Battle Of Britain Commemorations
Corbyn was accompanied to the service by his new deputy leader Tom Watson.
Defence secretary Michael Fallon was also in attendance.
The Battle of Britain anniversary was also to be commemorated by an RAF flypast of more than 40 Spitfires and Hurricanes.
Related