'Neighbours' character Steph Scully will be a in same-sex relationship when she returns to Erinsborough later this year.
READ MORE:
It was recently announced that actress Carla Bonner would be reprising her role as Ramsay Street's resident biker chick, and now more details about her comeback storyline have been revealed.
When Steph makes her way back to the famous soap cul-de-sac, residents will be shocked to learn that she has been dating a woman called Belinda during her time away.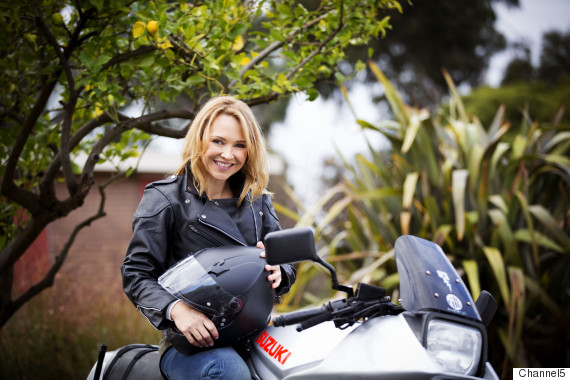 Carla Bonner is returning to Ramsay Street as Steph Scully
Belinda quickly follows Steph to Ramsay Street, but it's uncertain whether their romance will survive as she disagrees with the way Steph tries to make amends with her former friends following her last visit.
Speaking about the storyline, Carla told Digital Spy: "I thought it was a really smart move on the part of the writers and producer. There has always been a little speculation that Steph and Libby had a little thing going. Because of Steph's nature, I really don't think people will be surprised, they just won't be expecting it.
"The way that it has been written, it's very sensitive and certainly not smutty. I'm very happy with how it plays out. If it contributes to normalising same-sex relationships in some way, that's great."
She continued: "She doesn't want Belinda to mess with her head. She knows what she has to do - it feels right for her and it's part of her recovery.
"While Belinda has Steph's best interests at heart, she tries to dictate how she should do things and that doesn't feel right for Steph. She needs Belinda to accept how she wants to do things but because Belinda can't, there are major issues."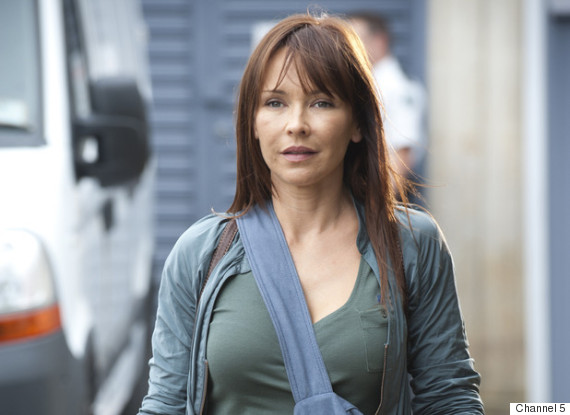 Steph was sent to prison for killing Ringo in 2010
Steph was last seen on Ramsay Street for a guest stint back in 2013, when she was released from prison for killing Ringo Brown in a motorbike accident.
However, she suffered a mental breakdown, and stole the baby son of former lover Lucas Fitzgerald and his wife Vanessa Villante.
Steph originally appeared on 'Neighbours' between 1999 and 2010, but bosses persuaded her to return on a permanent basis earlier this year.
She said at the time: "I feel like I've come home, I feel like a girl who flew the nest to see and explore the world, and has returned an enriched woman."
Steph will be seen back on screens later this year.
'Neighbours' airs weekdays at 1.45pm and 5.30pm on Channel 5.
LIKE US ON FACEBOOK | FOLLOW US ON TWITTER