US Republican Presidential-hopeful Jeb Bush has claimed Margaret Thatcher should have her face featured on the $10 note.
Jeb, the brother and son of former presidents George W Bush and George Bush, respectively, made his suggestion during a televised 3-hour Grand Old Party (GOP) hustings on Wednesday night.
He and 10 other candidates vying for the Republican nomination for President in 2016 were all asked which iconic female figure they would nominate, now that the US Treasury has announced it plans to put a woman on the re-designed note.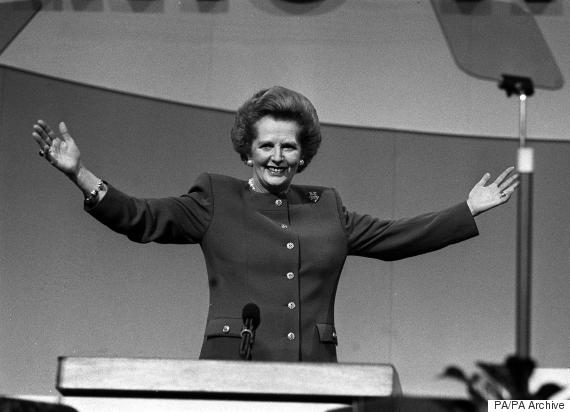 Thatcher was the UK's Prime Minister between 1979 and 1990
Bush suggested Thatcher, saying the former British prime minister had been a "strong leader" who "restored the UK into greatness".
"I would go with Ronald Reagan's partner, Margaret Thatcher," he said yesterday, noting, though, that it was "probably illegal" and unlikely to happen because she was not an American.
But he added: "A strong leader is what we need in the White House, and she certainly was a strong leader that restored the United Kingdom into greatness."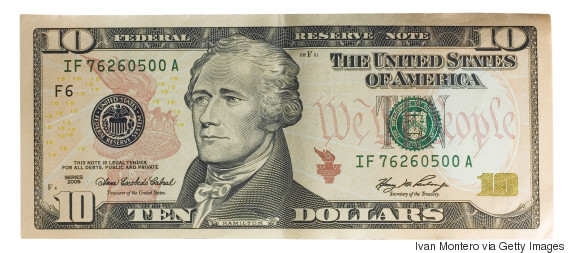 The current US $10 bill, featuring founding father Alexander Hamilton
The former Florida governor was not the only Republican to choose a foreigner to grace the new bill, which will come into circulation by 2020; Ohio Senator John Kasich suggested Mother Theresa.
Two others picked African-American civil rights activist Rosa Parks, while candidate Carly Fiorina rubbished the question as "gesture politics".
Bush's choice even got the backing of Culture Secretary, Sajid Javid, who tweeted:
Sounds good to me!

September 17, 2015
But it also drew fierce criticism from some viewers, who accused him of not being able to recall any US-born women.
Jeb Bush said he'd put UK Prime Minister Margaret Thatcher on the $10. Were there no U.S. women available? #GOPDebate pic.twitter.com/ZAguSwINJf

— AJ+ (@ajplus) September 17, 2015
It'd be funny if it wasn't emblematic of the Republicans' women problem in a single dumb answer.

— Rupert Myers (@RupertMyers) September 17, 2015
if you discount Thatcher and Mother Theresa, they only came up with 4 names - from all of US history - between the 11 of them

— Imran Siddiquee (@imransiddiquee) September 17, 2015
"Mr. Bush. Choose a woman you admire to put on the US Dollar."

"Thatcher."

"...An American woman..."

"Bah! It'll never happen!"

— Duncan Jones (@ManMadeMoon) September 17, 2015
The news comes as Republican and Democrat hopefuls shuffle to gain the nomination of their respective parties to run for President next year.
READ MORE: