Tensions are rising over the current refugee crisis after Hungary accused Croatia of "human smuggling".
Hungary said that its neighbour had committed a "major violation of international law" by attempting to transport 1,000 people across its border by train.
Those aboard the train were transferred to a "reception camp", according to Sky News.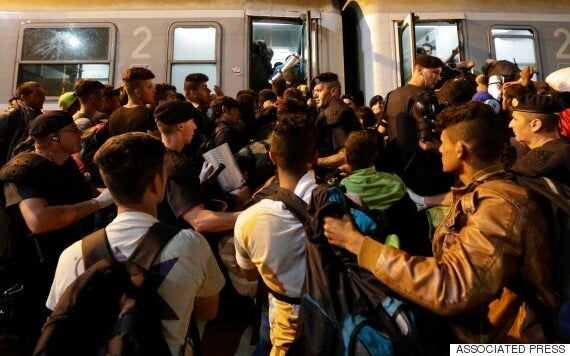 People try to board a train in Hungary
Hungarian government spokesman Zoltan Kovacs said that the Croatian system for handling migrants and refugees "has collapsed, basically in one day".
According to Sky, he said: "What we see today is a complete failure of the Croatian state to handle migration issues.
"What is more, we see intentional participation in human smuggling, taking these migrants to the Hungarian border."
Despite efforts by both Hungary and Slovenia to hold those currently stranded in Croatia back, many have renewed their efforts to head north, according to the BBC.
In some case Slovenian police resorted to using pepper spray to disperse groups.
Croatia announced on Friday that it has no more room for refugees, closing seven of its eight road crossings to Serbia after an influx of people over the past two days. Interior Minister Ranko Ostojic said that more than 17,000 migrants had arrived since Wednesday morning.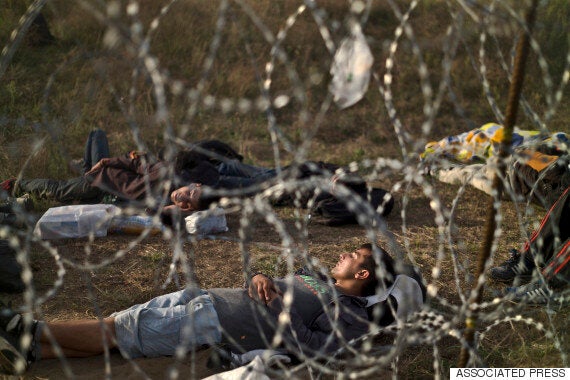 Razor wire set up at the Hungarian border with Serbia
Hungary is currently building a fence along its border with Serbia to try to prevent people illegally entering the country. It has been repeatedly criticised for its treatment of refugees.
Across southeast Europe, nations have closed borders, blocked bridges, shut down trains and even built new razor-wire fences in a rush to block tens of thousands seeking safety in Western Europe from crossing their territories.
Two EU meetings are set to take place next week to discuss the crisis.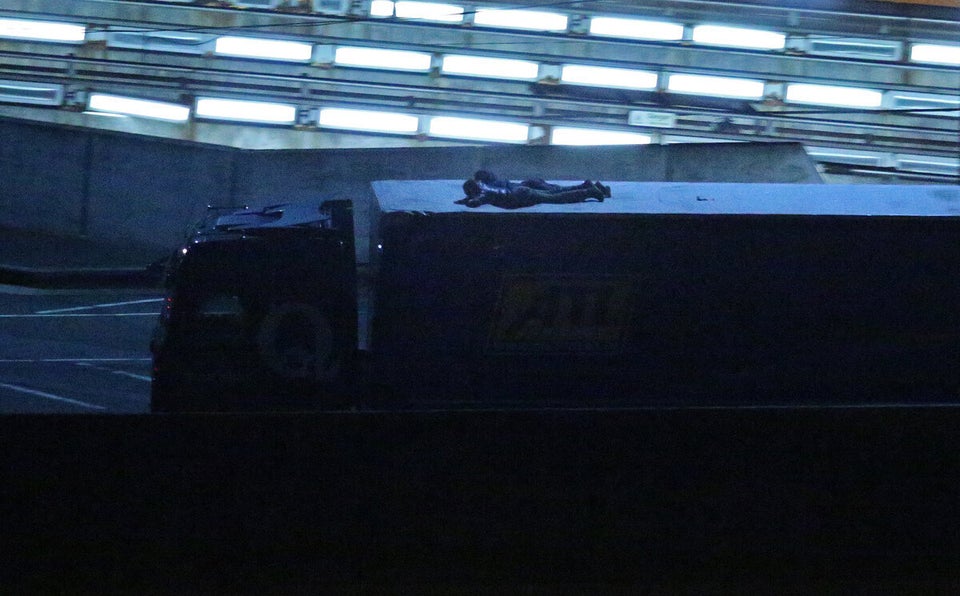 Desperate Migrants Try To Get Through Channel Tunnel