A man with depression took his own life as a direct result of being found "fit to work" by government benefit assessors, a "ground breaking" coroner's ruling has found.
He suffered with anxiety and depression, and three doctors had given their opinions that he was not fit to work.
But a worker from a private health company assessed Mr A found he was "at no significant risk by working" despite requesting no medical information from him and failing to ask if he had suicidal thoughts, DNS reported.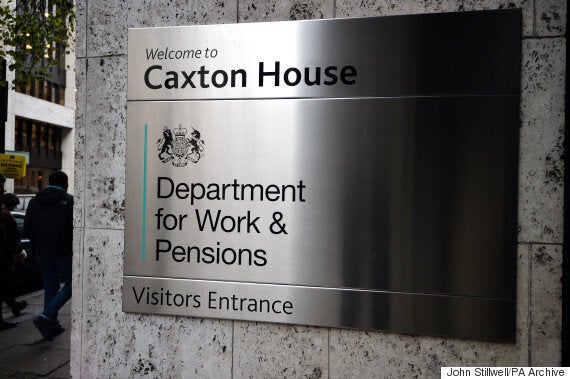 The ruling is thought to be the first to directly linke benefit reforms to a death
Mr A died in 2013, six months after he was deemed able to work by the government's outsourced Work Capability Assessment (WCA) service.
It is believed to be the first time that a coroner has directly blamed the WCA process, introduced under the last Labour government, for causing someone's death.
An assessor from Atos Healthcare visited Mr A to help decide if he was fit for work, the coroner said, but failed to take into account the views of any of Mr A's doctors during the 90-minute assessment.
The decision-maker at the Department for Work and Pensions also failed to ask for any information from Mr A's GP, who had said he was not well enough to work, the psychiatrist who diagnosed him with recurrent depression or the psychologist who assessed him as "very anxious and showing signs of clinical depression", DNS reports.
The assessor also failed to ask Mr A whether he was suicidal, the ruling found.
Mr A was being assessed for the new Employment and Support Allowance (ESA) which was introduced in 2008 to replace previous disability benefits.
He was rejected once in 2012 and then applied a second time, and "expressed suicidal thoughts" in his application, according to DNS. But he was turned down a second time, and died six months later.
In a report sent to the Department for Work and Pensions (DWP), the coroner's ruling said: "The anxiety and depression were long term problems, but the intense anxiety that triggered his suicide was caused by his recent assessment by the Department for Work and Pensions (benefits agency) as being fit for work, and his view of the likely consequences of that."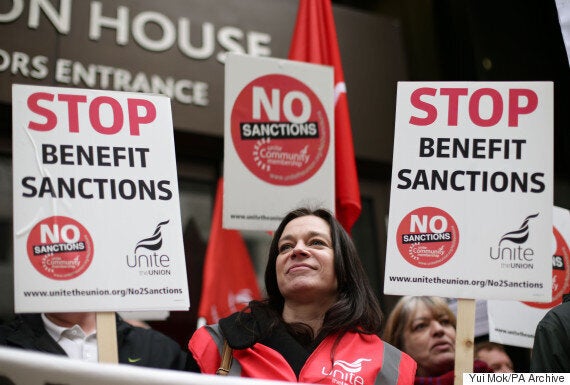 Campaigners are calling for an end to the benefit changes
The coroner has called on the government to take action to prevent future deaths after the ruling.
A spokesperson for the campaign group Disabled People Against Cuts said the "ground-breaking" verdict "gets right to the essence of what is going so badly wrong with ESA."
The group is calling for safety measures which will ensure medical information gets used when making assessments for disability benefit claims.
"If you go to any high street and ask people if someone who is suicidal should go to work, they will look at you in horror and say no," the spokesperson said.
"So how has a system been constructed that is so bureaucratic and inhuman that the people operating it could not see that?
"Not just once but twice they declared this person fit to work, displaying both times not the merest shred of common humanity, empathy or even common sense.
"ESA is a failed and discredited system that has been shown to cause avoidable loss of life, hardship and misery to vast numbers of people. It must be immediately stopped.
"The current DWP is not a fit and proper organisation to assess people's benefit claims."
If you've been affected by the issues in this article, please call the Samaritans on 08457 90 90 90.
Related