The horrifying moment that a doctor removed a suspected centipede from a patient's ear has been caught in gruesome video footage.
The beastie is can be seen curled up inside the unnamed victim's ear canal as a medic uses a pair of tweezers in an attempt to free it.
Despite persistent attempts from the member of staff, the runaway bug could not be removed using the metal appliance.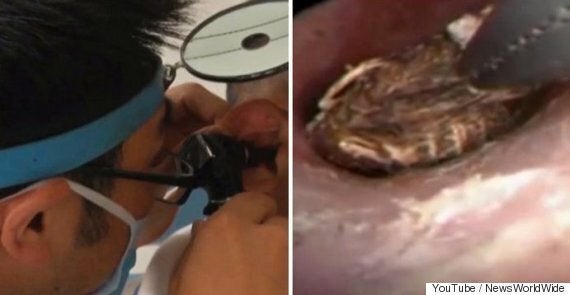 Graphic surgery footage alleges to show a patient with a centipede inside their ear
According to one source, Doctors eventually had to use saline solution to rid the insect from the cavity.
The operation took place at the Yangzhou hospital in the Jiangsu Province of China on September 17, according to local media.
Earlier this year a man attempted to rid his cyst by popping it with an electric drill.
Related