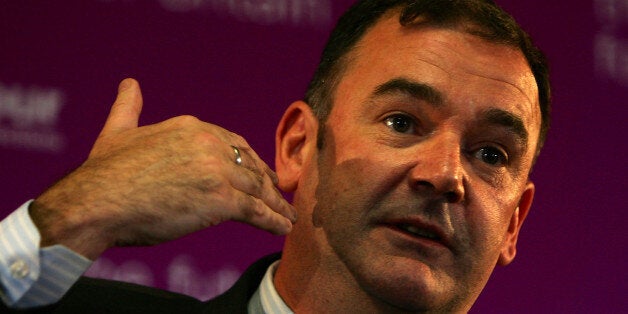 One of Labour's most senior policy figures has rounded on Jeremy Corbyn, claiming the newly elected leader's 2020 strategy has "no grounding in English political realities".
Jon Cruddas, MP for Dagenham and Rainham and former senior advisor to Ed Miliband, gave a damning speech on Tuesday, decrying his party's new direction on redistribution of wealth and financial regulation.
He also claimed Labour's inability to properly engage with voters on issues of culture and identity had hemorrhaged support to Ukip, who could now "speak for those who feel dispossessed and left behind".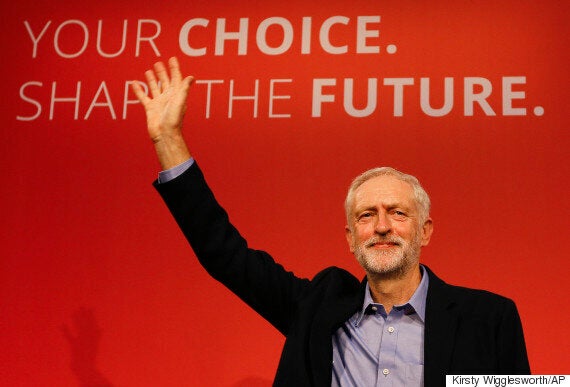 Jeremy Corbyn pictured upon his election as leader
"Labour is losing its working class support and Ukip benefits," Cruddas warned in a speech to the Mile End Institute policy centre at Queen Mary University.
"Since 2005, voters who are socially conservative are the most likely to have deserted Labour. They value home, family and their country. They feel their cultural identity is under threat. They want a sense of belonging and national renewal.
"Tradition, rules and social order are important to them. Labour no longer represents their lives."
The 2015 election result had fundamentally challenged the assumption that the emergence of Ukip was a greater threat to the Tories than Labour, he admitted, adding: "Actually, it suggests it was the other way around!"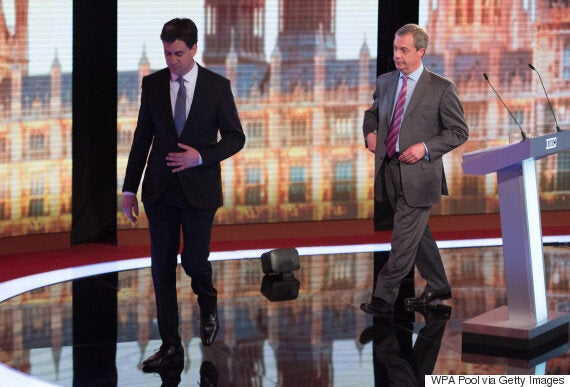 Ed Miliband and Nigel Farage exit the stage after May's leaders' debate
Cruddas went on to hail Tony Blair, the former leader whose policies were said to be most closely mirrored by Liz Kendall in this Summer's leadership battle, and said Labour would begin making in-roads again if it began a renewal of its ties with early-Blairism.
"We could start this project of renewal with a return to the legacy of Tony Blair," he argued.
"Early on Blair quite consciously drilled into the history of ethical socialism to establish an approach to justice anchored around the notion of the Common Good and a uniquely English socialist arc; it would not have been unfamiliar to Cobbett" -- a nineteenth century MP praised by many left-leaning thinkers including Karl Marx and Michael Foot.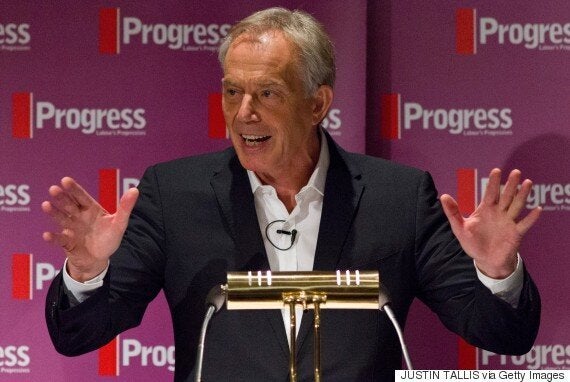 Blair previously said Corbyn backers needed a 'heart transplant'
The SNP came under fire too, with Cruddas blasting the Scottish party's anti-austerity platform as a "risk" to Labour in England.
"An anti-austerity alliance with the SNP does not have support in England," he explained.
"Labour's defeat in Scotland did not set a precedent for a leftward shift in England. The SNP's anti-austerity politics only increased the risk that Labour represented to English voters."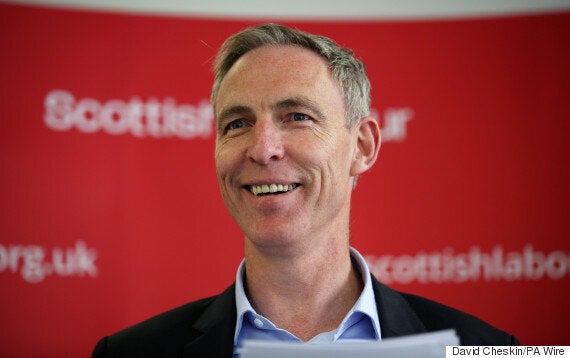 Former Scottish Labour leader Jim Murphy, who stood down after the party lost 39 of its MPs in May
"Labour is not in good shape in England. We collided with the electorate in May and our post-election research has empirically exposed the scale of our problem."
His warning to Corbyn comes as the Islington MP and new Labour frontman was forced to play down tensions in the party, amid growing splits over policy and a mass-resignation spree of frontbench shadow ministers.
Popular in the Community