A lingerie model who was born without legs has shared a body confident message for people with disabilities.
Kanya Sesser, 23, earns over $1000 (£653) every day modelling lingerie - and she's smashing beauty norms in the process.
The Los Angeles-based model knows all too well what it feels like to overcome adversity, as she was born without legs and abandoned on the steps of a Buddhist temple in Thailand. Then at the age of five she was taken to live in Portland, US, by her adoptive parents.
But now things are far different for Sesser, who is living the dream and reportedly modelling for brands such as Nike, Billabong and Rip Curl Girl.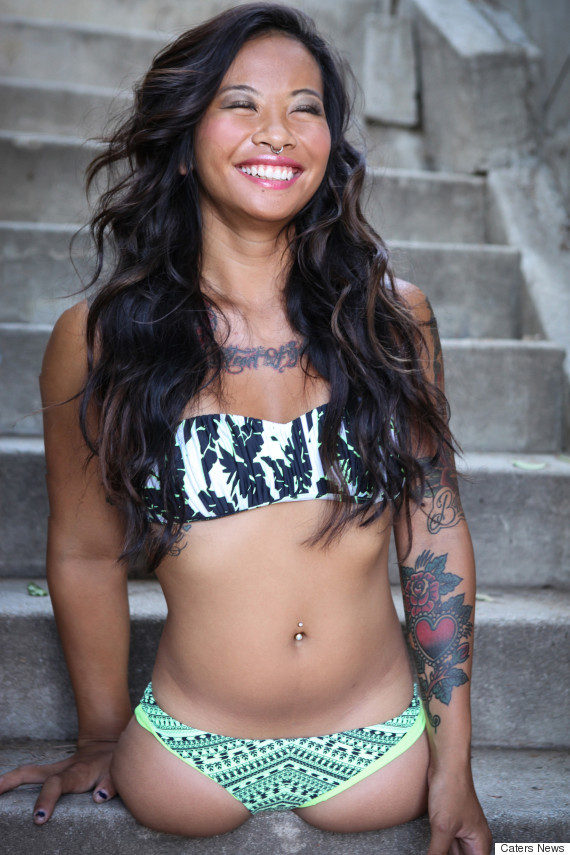 "It's something fun and it shows my story - I'm different and that is sexy," said Sesser, according to the Mail Online.
She started her modelling career when she turned 15 - originally she modelled sportswear, but she soon found her niche in modelling underwear.
The 23-year-old, who loves extreme sports and uses a skateboard instead of a wheelchair, says her modelling shots show how strong she is while also portraying a different side to her. A side that other people might not see.
"I love showing people what beauty can look like," she said. "I don't need legs to feel sexy."
SEE ALSO:

'Having A Disability Doesn't Need To Hold You Back': Jack Eyers On Making Fashion Week History

Mum's Pride As Son With Down's Syndrome Hits Catwalk: 'Children With Disabilities Can Surpass Expectations'

Kayla Kosmalski, Model With Down's Syndrome, Walks Catwalk For Gap Kids
Sesser isn't the only model with a disability to be making waves.
At New York Fashion Week earlier this month, Rebekah Marine - a model with a bionic arm - took to the catwalk.
More recently Vicky Balch, who lost one of her legs in the Alton Towers crash, made headlines after being approached to become a model.
As for Sesser, she now hopes to compete in the mono-ski competition at the 2018 Winter Paralympics held in South Korea.
What. A. Woman.