The moment fans of 'The Simpsons' have been waiting over 25 years for is finally upon us, with Smithers set to come out as gay in the new series of the hit cartoon show.
What's more Smithers will come out to his boss - the 104-year-old billionaire Mr Burns, who he has had a long-standing crush on.
'Simpsons' writer Al Jean has told TV Line about the upcoming storyline, revealing that Smithers' official coming out will take place over the course of two episodes.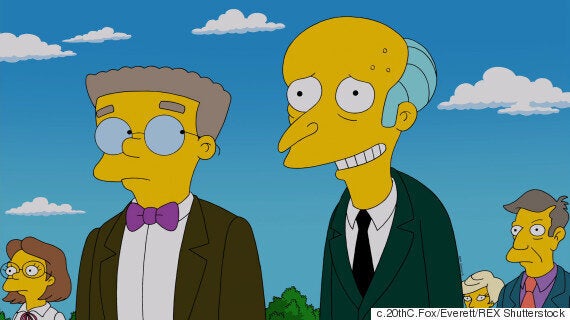 "We deal with that in two episodes... We actually do a lot with Smithers this year; he gets fed up with Burns not appreciating him and considers his options."
Smithers' infatuation with Mr Burns has been alluded to on countless occasions over the years that 'The Simpsons' has been on the air, including an infamous dream sequence…
…and this hilarious screensaver moment…
...not to mention this toe-curling birthday fantasy…
It was previously thought that Smithers was going to come out in the run-up to the 2005 episode, 'There's Something About Marrying', when producers teased that a major character would be announcing they were gay.
However, this was later revealed to be Marge's sister, Patty Bouvier.
The news that Smithers and Mr. Burns will be at the centre of a major storyline this year comes as music to 'Simpsons' fans' ears.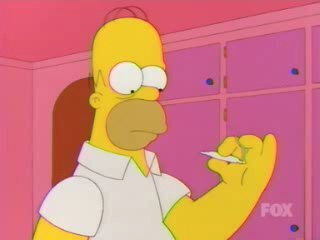 Most Controversial 'Simpsons' Moments