Pope Francis has spoken out after being questioned on religious beliefs and gay marriage licenses, as he returns home from a 10-day trip to the United States and Cuba.
The pontiff claimed that it's a "human right" to refuse to discharge a duty, such as issuing marriage licenses to homosexuals, if they feel it violates their conscience.
Although Francis delved into lots of political debates during his visit, he never specifically referred to a controversy over same-sex marriages, which the Church firmly opposes.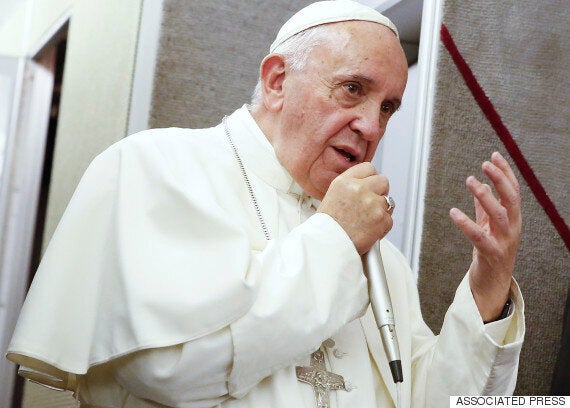 Pope Francis has spoken out about refusing same-sex marriage licences
Francis was questioned on his flight back to Rome, asked if he supported individuals, including government officials, who refuse to abide by some laws, such as issuing marriage licenses to gays, according to Reuters.
"Conscientious objection must enter into every juridical structure because it is a right" Francis responded.
It's now been confirmed by a Vatican staffer that the Pope held a private meeting with Davis.
Although despite the reception's claim, Vatican spokesman Father Federico Lombardi told Reuters that his office would neither confirm or deny the report, and that additional statements would not be offered — something the outlet called "unusual."
Speaking to reporters, Francis also repeated his condemnation of priests who had sexually abused children, saying the victims had been "crushed by evil".