Google's Chromecast Audio is not a new concept. The idea of a device being able to let your current speakers stream wirelessly is not a new one.
Where Google will convince you though is with the delivery, a small perfectly formed disc that costs £30 and will transform your old speakers into WiFi-enabled hubs that can talk to each other around your house and play millions of songs via supported streaming services like Spotify.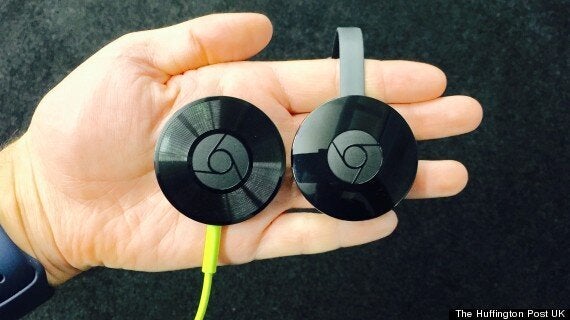 Sibling rivalry: The Chromecast Audio and the Chromecast
We got hands-on with Google's new audio streaming dongle and found it to be effortlessly easy to use. Could it prove to be disruptive for the likes of Sonos? Perhaps, but only for a very specific audience as both cater towards achieving very different things.
Chromecast Audio works on a very simple premise which is that you have speakers you like and rather than throwing them out you'd like to drag them into the 21st Century kicking and screaming where you can throw as much Spotify content as you want at them.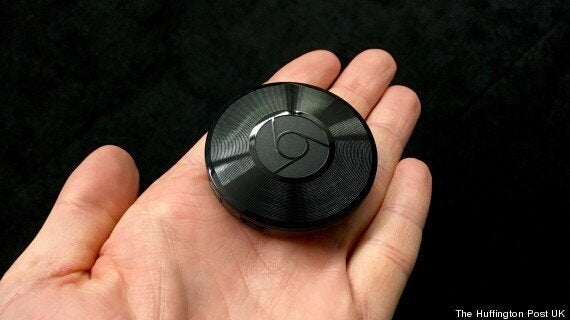 The setup is just as simple as the premise. You simply take the little vinyl-inspired hockey puck and, using either a 3.5mm audio cable, optical cable or RCA cable (the last two you'll need to buy adapters separately), plug the Chromecast Audio into your speaker.
Add some power via the microUSB cable and plug supplied and that's it. Just open up the Chromecast app and you'll be immediately shown how to connect it to your home WiFi network.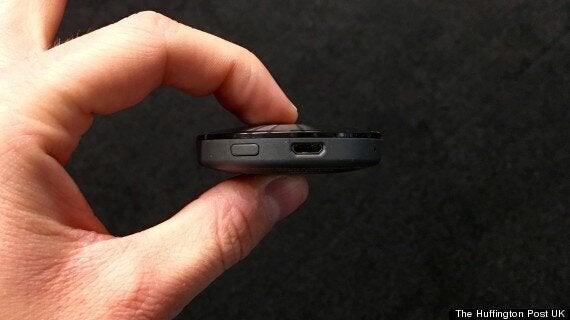 It's blissfully simple and once done you'll never have to tinker again.
Then just open up any app such as YouTube, Spotify or Google Play Music and you'll see the classic 'Cast' symbol appear on the app. Tap it and the speaker magically appears.
It's hard to really evaluate a process that's that simple which is why the last three paragraphs read more like an instruction manual. It just works, which honestly is no higher praise we can think of.
Where Chromecast Audio might get into some trouble though is through providing support for the other major music services.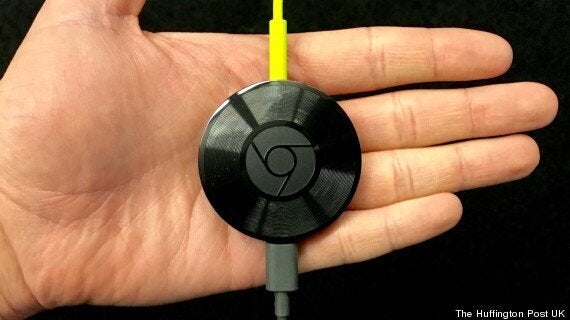 Sonos has worked incredibly hard to make sure it offers the most comprehensive selection and indeed it does boasting; Spotify, Soundcloud, Napster, Amazon Music, Tidal, Deezer, LastFm, MixCloud. It is now a given that Sonos will support Apple Music before the end of the year as well.
Currently Chromecast Audio offers many of the internet-enabled radio services but it just can't compete when it comes to the paid support.
Then again we're enabling an argument that shouldn't really exist, you shouldn't be choosing Sonos OR Google Chromecast. They're two different audiences.
Instead we see Chromecast Audio as being a great way of bringing your old radio, analogue speakers or even a high-end Bluetooth Speaker into the world of WiFi.
If you're a true audio nut then Chromecast Audio probably won't be on your radar, which is precisely why Sonos' equivalent product has its own powerful Amp built-in and costs £400. They're in completely different leagues.
That's not a negative for the humble Chromecast though, it's a glorious product that if given the right support can become a quick and cheap way to bring your old speakers up to date.