Two police officers broke into a car to rescue what they thought was a newborn baby, only to find out it was a lifelike doll laid on the back seat.
The West Midlands officers were called to outside Russells Hall Hospital in Dudley on 14 September after reports there was an abandoned baby locked in a car.
Shortly after they broke in, they discovered the "extremely life-like" doll wrapped in a Mickey Mouse blanket.
A photo West Midlands Police uploaded to their Facebook page showing the doll they saw on the back seat, and what it looked like after being pulled out.
West Midlands Police have apologised for the damage to the car and offered to pay.
Owner of the car, Delesia Rattray, said she was shocked to find her car smashed with a note from the police.
"I can understand why they broke into the car if they really thought there was a baby inside."
The status on 30 September read: "We're asking people to put themselves in the shoes of two Dudley police officers who came across what they thought was a newborn baby locked in a car.
"Rapid checks were made to try and trace the owner of the car while officers checked to see if a PA system was available in the hospital to ask the owner to return to the blue Vauxhall Corsa.
"With time passing the officers were left with no option but to break a small rear window to investigate further.
"We think the officers did the right thing when faced with what they genuinely believed was a baby, alone and critically ill in a locked car on the hospital's car park."
One woman commented: "They definitely did the right thing and well done to the officers to investigate so quickly."
Another wrote: "Of course the officers did the right thing. How many stories do we read of parents forgetting their child in the car? These dolls are so lifelike its impossible to tell if its a doll or real baby."
After hundreds of comments of support, West Midlands Police replied: "Thank you so much for all your comments and support for the officer's actions. It's great to hear your feedback, thanks for taking the time to post your thoughts."
What do you think? Comments below, please.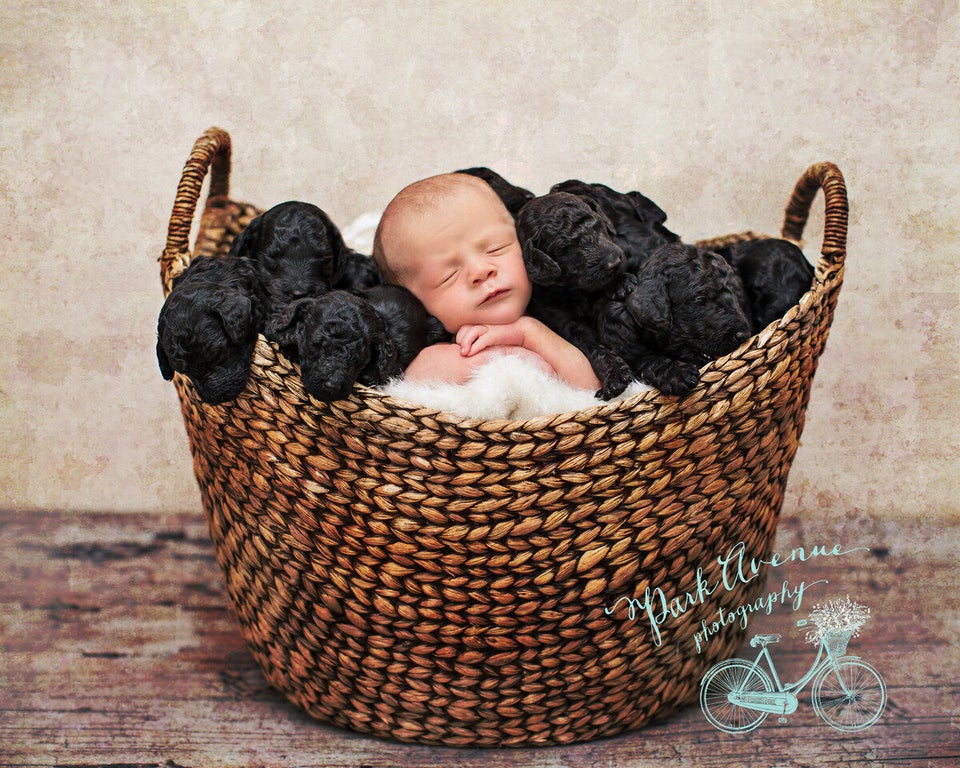 Newborn Baby And Puppies Take Part In Adorable Photoshoot