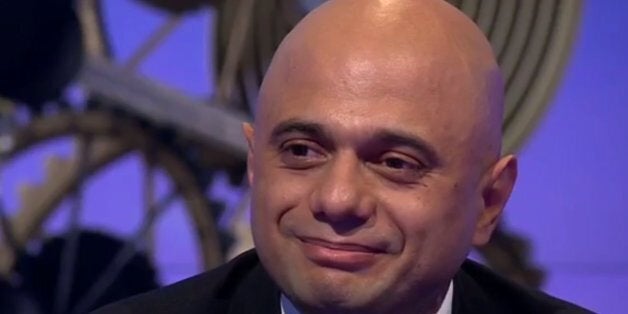 Business Secretary Sajid Javid today revealed he would not "throw his hat into the ring" to succeed David Cameron as Tory leader.
Mr Javid, frequently touted as a future leader of the Conservatives, appeared to rule out standing for the position once Mr Cameron steps down.
The Prime Minister revealed in May that he did not plan to seek a third term in office, meaning he would quit as party leader by the 2020 General Election.
Education Secretary Nicky Morgan revealed this week that she is considering standing for the job, and when asked by BBC presenter Andrew Neil on the Sunday Politics this morning if he would follow suit, Mr Javid replied: "Of course not."
Mr Neil said: "You're not?"
The Business Secretary answered: "No."
Other names often mentioned include Home Secretary Theresa May, with Foreign Secretary Phillip Hammond seen as an outsider.
Ms Morgan revealed her leadership ambitions in an interview with The Spectator, and said: "I hope that, in the not-too-distant future, there will be another female leader of a main Westminster political party."
Ms Morgan, who has a seven-year-old son, was asked whether she would put herself forward: "A lot of it will depend on family. I'd be saying this if I were male or female – in the sense that being leader of the party is so all-consuming, putting such a pressure on family relationships."
The Loughborough MP claimed she represents "a part of the country that I think is incredibly down-to-earth.
"It wants good schools, good hospitals, a solid economy, support for those who have started businesses and wants to know that the government is on their side."