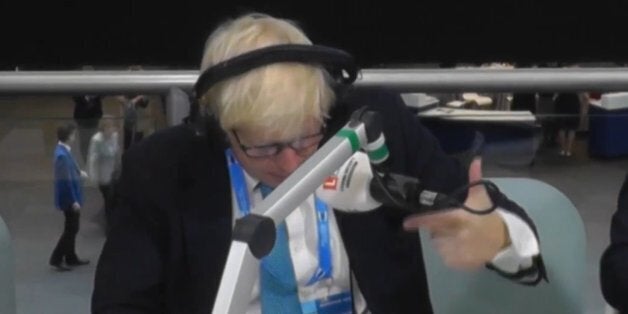 London Mayor Boris Johnson will challenge the way the Government is cutting tax credits for working families he revealed today in a swipe at his own party's policy.
Speaking on LBC Radio this morning, Mr Johnson welcomed the reform of the tax credit system but called for more to be done to stop the poorest families in the UK losing money.
The Institute for Fiscal Studies estimates low-income households are set to lose an average of £1,300 a year thanks to Chancellor George Osborne's changes to child tax credits.
Mr Johnson today said the current arrangement created "a crazy system of cliffs and poverty traps" but urged for the withdrawal of tax credits to be stalled until the new National Living Wage comes into force.
He said: "In an ideal world we would be orchestrating the tax credit withdrawal so that it goes in step with increases. I'll be totally honest I think we need to work on that. We need to express to people much more clearly how increases in their income, benefits from childcare, cuts in taxation are going to [help]."
The London Mayor added: "I'm asking my guys at City Hall to look at all the impacts in London and to see what we can do to make some proposals to Government about them."
He later said: "We've got to make sure that people on the lowest incomes are not hit by these cuts."
George Osborne and David Cameron are under pressure to scrap plans to cut tax credits for working people. One senior Conservative has warned it could to as much damage to the party as the poll tax.
With David Cameron set to quit as Tory leader before 2020, much of the talk at the conference is about possible successors. Boris, Osborne, May and others.
Work and pensions secretary Iain Duncan Smith has told his cabinet colleagues off for positioning. He told them he wanted to see "a little less on leadership, a little more on delivery".
Not everyone at the conference is a fan of Boris. He was pelted with balls by anti-Tory protesters as he made his way into the venue on Monday afternoon.
Popular in the Community