A man dubbed the 'maxi-pad' bandit has been arrested for allegedly robbing a shop wearing a sanitary pad as disguise.
The accused thief was caught on CCTV footage taken on 28 September in Apple Valley, California. He can be seen using a piece of wood to break the glass front door of a Battery Mart and slip inside the store.
According to local police, the suspect stole several battery chargers and torches before fleeing the scene in a white 1992 Dodge Dynasty.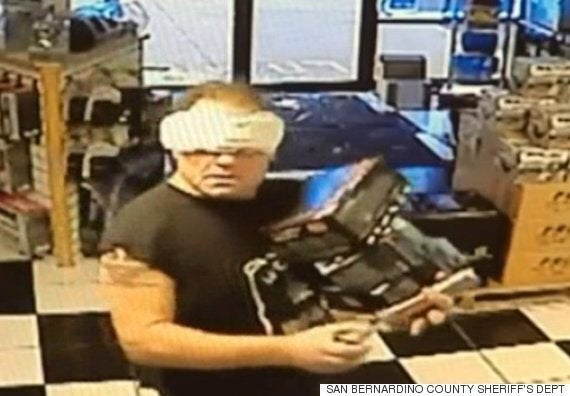 The alleged robber wore a sanitary towel to cover his face
In an interview with NBC Los Angeles, Mark Wedell, the shop owner said: "Right away everybody started saying we should call this guy the maxi-pad bandit.
"We had a pretty good picture of his face cause he came to the store the first time and looked in the window without his maxi-pad on.
"But when he came back and he had the maxi-pad over his eyes I guess he thought it was going to take care of everything."
Investigators for the San Bernardino Sheriff's Dept. took the footage which led them to arrest their sanitary suspect, 51-year-old Gary Victor.
Police spokeswoman Trish Hill said: "It wasn't surprising, but yes, that is, in fact, that's what he was trying to conceal his identity with, and he didn't do a very good job."
Popular in the Community