A pet shop owner has been viciously attacked by a 20-ft python whilst a horrified customer looked on.
Terry Wilkins, the owner of Captive Born Reptiles in Newport, Kentucky, was cleaning out the reptile's cage when the attack occurred.
A woman was standing nearby and called police, who responded within seconds.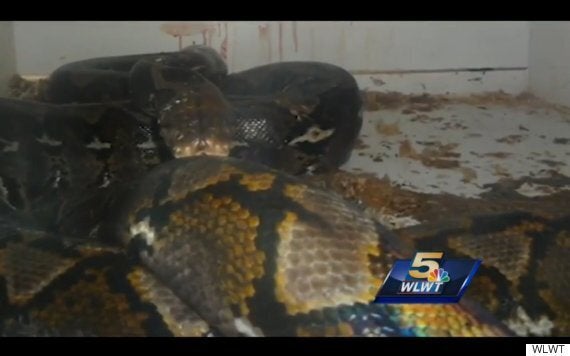 The snake was left mangled after the attack
"Please, the snake's trying to attack him, please," Melissa McElfresh said to the 911 call operator.
Later she told WLWT: "It was a horror movie in real life, one of the scariest things I've ever seen.
"I seen the snake's head turn, I said 'Be careful, he's looking at you', he said 'I know, it's all right' and then when he said that it was quick as lightening."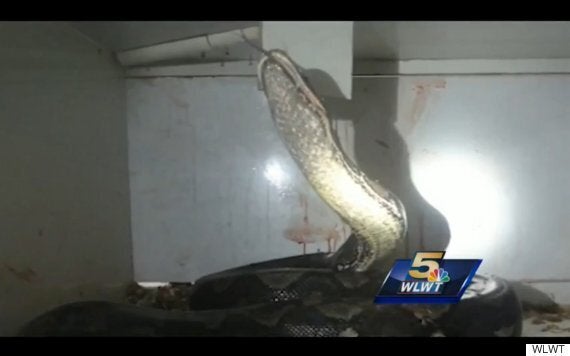 The snake rises menacingly in this photo
McElfresh quickly dialed 911.
Police officers Lt Greg Rapburger and Srgt Daron Arnburg arrived at the pet shop.
Arnburg grabbed the snake's head, Rapburger began pulling it away from the man's body.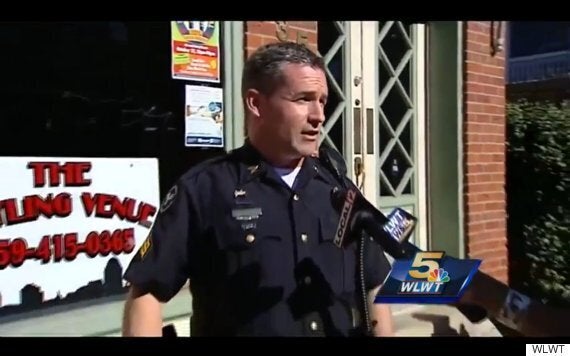 Lt Rapburger acted swiftly with his colleague to save the man
Despite not having a clue how to react, "Sometimes you have to just put fear aside," Rapburger said.
The store's owner is not critically injured and is recovering at home.