Former 'Strictly Come Dancing' pro James Jordan has revealed he thinks his wife Ola Jordan's days on 'Strictly' are numbered, suggesting BBC bosses are conspiring to make it happen.
READ MORE:
James believes Ola - who crashed out of the dance competition last week after her dance partner Iwan Thomas was voted off - is being singled out after reports suggested 'Strictly' producers are upset about her raunchy calendar shots.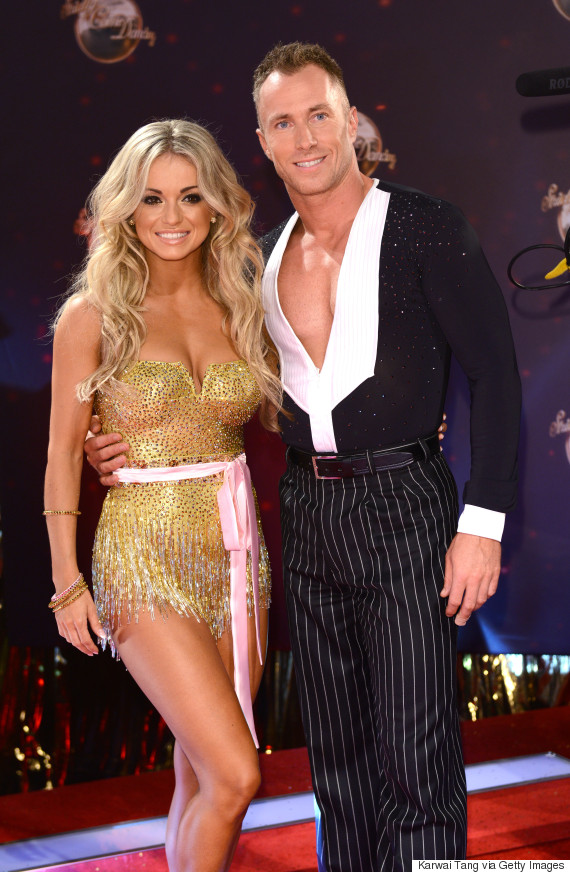 James and Ola Jordan
He told The Sun TV: "Ola hasn't spoken to anyone at the BBC about it, so the only place that it could have come from is the BBC.
"They always seem to release negative stories about Ola.
"Now this thing with the calendar, it's almost like they are trying to set it up so that they don't need to ask her back next year."
James added that his Polish wife found the negative stories 'upsetting' after a difficult year that saw her bounce back from a serious knee injury whilst practising for the Channel 4 show 'The Jump'.
"Instead of the BBC focusing on the positive things about her, how she's come back from a major knee surgery, she's loves taking part in the show, she got a partner that she got on really well with – you wake up the morning after being eliminated from the competition to another negative story in the press," he said.
He added: "Why write negative press about someone who is a really nice person?
Earlier this week James also blasted 'Strictly' bosses for favouring Peter Andre on this year's series.
He claimed the 'Mysterious Girl' singer has had an advantage over the other celebrity contestants because he closed the show on the first week and was then given the penultimate slot on last weekend's live show.
LIKE US ON FACEBOOK | FOLLOW US ON TWITTER