The family of police officer David Phillips, who was killed on duty have said losing him has made it "hard to breathe" in an emotional tribute.
The 34-year-old died in Wallasey, Merseyside, in the early hours of Monday morning.
A vehicle reportedly drove directly at him and a colleague as they tried to stop it with a stinger device to puncture its wheels.
Speaking at a press conference on Wednesday, PC Phillips' family called him the "glue that bound" them together and said they are struggling to come to terms with what has happened.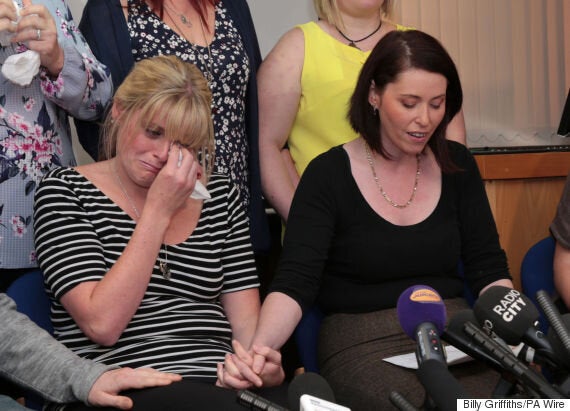 His sister, Hannah, said: "Throughout these last interminable days we've cried till we dried out, we've laughed because, lord, did David love to laugh.
"A big booming sounds that made everyone smile with him. And we've sworn about this whole sickening, gut-wrenching mess, but we've all agreed on a few things we'd like to share."
She said: "He strived to make the perfect life for his wife and his two little girls. But now nothing will ever be even close to perfect again."
She added: "He was stolen from us but by god what was stolen from him. Two girls have been left without a daddy my mum and dad left without their only son, their eldest child. My sister and I without a big brother who always kept an eye on us... and countless others have been left without a rock to cling to."
His wife, Jennifer, was too distraught to speak, but sat next to her sister-in-law, clutching her hand as a poem written by her husband to celebrate their fourth wedding anniversary was read out.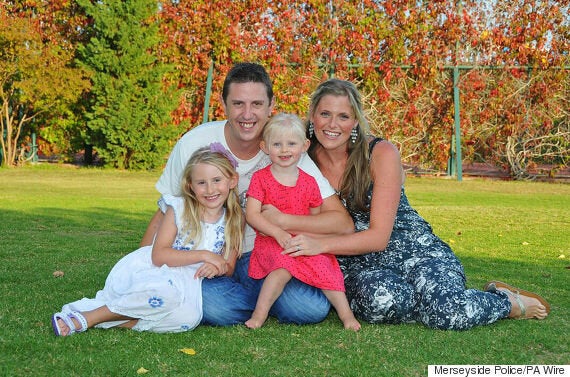 PC Phillips with his wife Jen and daughter Abigail, seven, and Sophie, three
PC Phillips was given first aid by colleagues and rushed to hospital but was pronounced dead shortly after arrival.
He joined the force in 2006 and was father to daughters Abigail, seven, and Sophie, three.
A murder investigation has been launched and two men have been charged.
Also on the Huffington Post UK: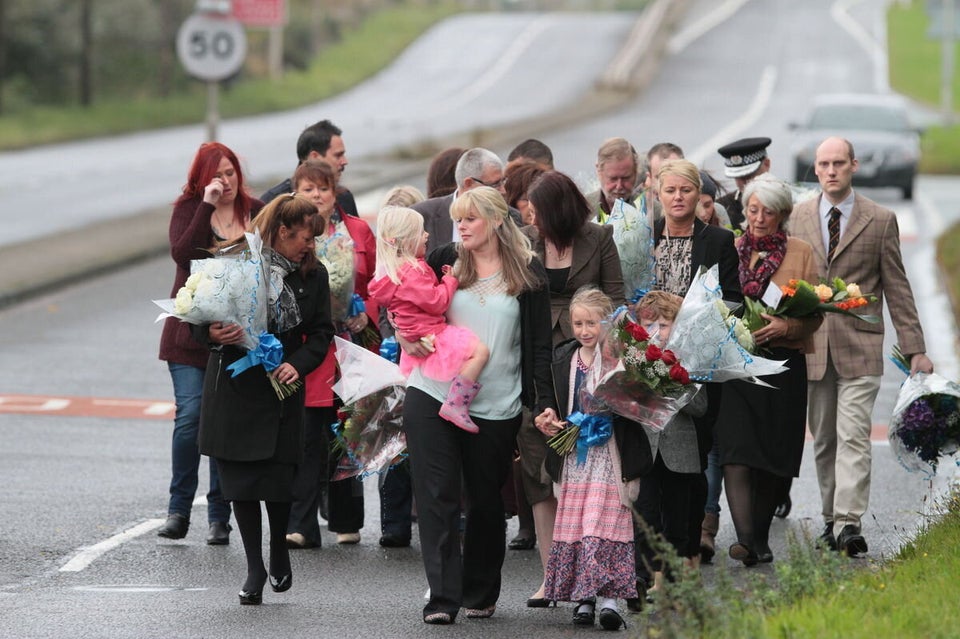 PC David Phillips tributes