Labour MPs are embroiled in bitter infighting amid claims more than 50 are ready to defy leader Jeremy Corbyn and back military intervention in Syria.
David Cameron has indicated he wants to hold a fresh Commons vote on extending British action from Iraq into Syria.
Strong opposition from Labour and some Tory backbenchers saw the House reject carrying out air strikes in the country two years ago.
Corbyn has already signalled that he opposes any widening of military action, but many of his colleagues are believed to disagree with his stance, the Press Association reported.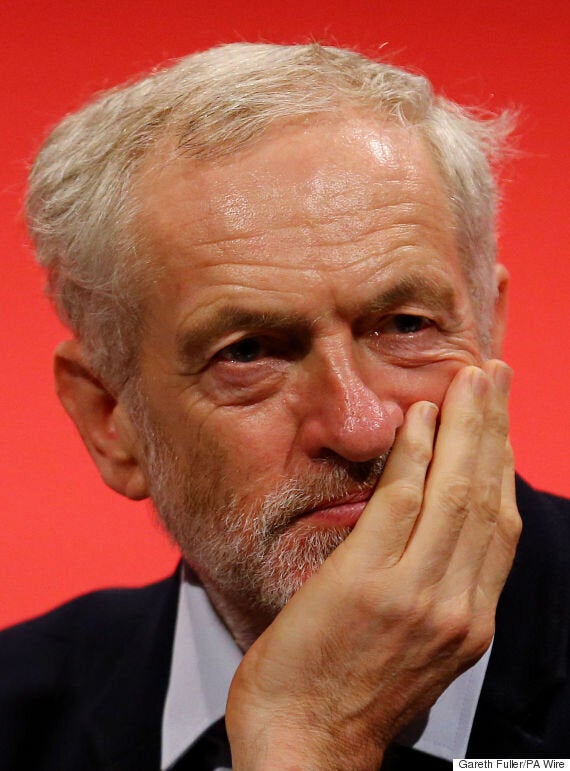 More than 50 Labour MPs are said to be ready to defy Jeremy Corbyn over Syria
In a joint article for the Observer, Labour MP Jo Cox and Tory former Cabinet minister Andrew Mitchell suggested a "military component" is needed alongside humanitarian aid and intensive diplomacy in order to protect civilians.
That could potentially include the enforcement of a "no fly" zone.
"Some may think that a military component has no place in an ethical response to Syria. We completely disagree," the pair wrote.
"It is not ethical to wish away the barrel bombs from the Syrian government when you have the capacity to stop them.
"The deaths and fear generated by these indiscriminate air attacks are the main drivers of the refugee crisis in Europe.
"Nor is it ethical to watch when villages are overrun by Isis fighters, who make sex slaves of children and slaughter their fellow Muslims, when we have the capability to hold them back."
Labour sources told the newspaper that between 50 and 100 of the party's MPs could support military action if it was geared towards protecting civilians in Syria - rather than merely attacking Islamic State bases.
Cox - a former head of policy at Oxfam - has called an adjournment debate on Syria when parliament returns from the conference recess on Monday, and is due to launch an all-party group focusing on the crisis the following day.
But shadow international development secretary Diane Abbott issued a blunt rebuke on Twitter, tagging Cox and fellow MP John Woodcock in a message that said: "Sad that Labour MPs want to support Cameron in his long held desire to bomb Syria."
Cox replied: "Again with respect Diane. This is an unfair misrepresentation of my position. Let's focus on Syria not party pols."
Woodcock accused Abbott of behaving like an "internet troll".
"Plight of refugees more important than Westminster bubble. You're shadow int development sec not an internet troll," he wrote.
Birmingham Yardley MP Jess Phillips, who was involved in an angry spat with Abbott last month after the front bencher berated her for criticising a shortage of women in Corbyn's top team, also weighed in.
"Good to see I'm not the only new MP whose opinion (which takes bravery to speak up) is being silenced by Diane. WTF," she wrote.
"Abbot should put her case not slag off others for doing that. This is so hard, I have Syrian constituents begging for help."
Meanwhile, Russian jets have continued to strike against targets in Syria. It has insisted the action is designed to degrade Islamic State, but the West has claimed other groups opposed to Syrian president Bashar Assad are also being hit.
Former Nato secretary general Anders Fogh Rasmussen told Sky News it was not possible to tackle Islamic State and keep Assad in place.
"You cannot save Assad and at the same time fight IS, because the majority of nations and peoples in the Middle East want to get rid of Assad," he said.
"It is the brutality of the Assad regime that started the whole thing in the first place."
Popular in the Community