The three-year police stakeout that aimed to arrest Julian Assange if he ever left the Ecuadorian embassy has ended, as police say they cannot afford to continue it.
Metropolitan Police officers have been stationed outside the Knightsbridge embassy since Assange entered in June 2012, fleeing extradition to Sweden over allegations of sex crimes.
In a statement, the force said it was "no longer proportionate" to have officers outside the embassy permanently, which has cost the force millions.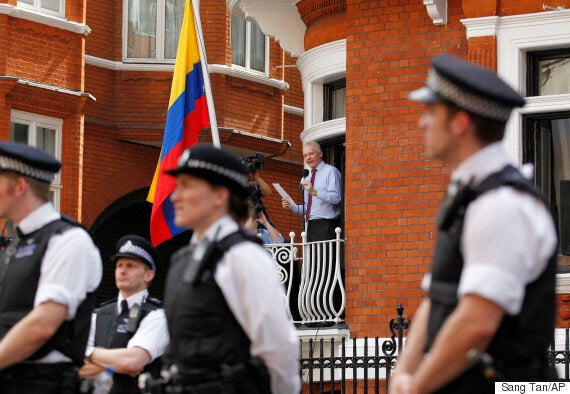 Assange gives a speech from the embassy in August 2012, as police officers look on
"A significant amount of time has passed since Julian Assange entered the Embassy, and despite the efforts of many people there is no imminent prospect of a diplomatic or legal resolution to this issue," the force said.
"The force has to balance the interests of justice in this case with the ongoing risks to the safety of Londoners and all those we protect, investigating crime and arresting offenders wanted for serious offences, in deciding what a proportionate response is.
"Like all public services, our resources are finite. With so many different criminal, and other, threats to the city it protects, the current deployment of officers is no longer believed proportionate."
In June, the police said the stakeout had cost £11.1 million.
The force said it would "make every effort" to arrest Assange if he ever left the embassy and said it would use overt and covert means to catch him.
But it refused to say what these would be and how much more they would cost.
If caught, Assange would be arrested for breaching the terms of his bail. His extradition to Sweden relates to allegations of sexual assault against two women in August 2010.
Wikileaks' twitter account, which is reportedly maintained by Assange himself, tweeted the news:
An Ecuadorian representative reportedly arrived at the Foreign Office this afternoon to discuss the situation.
A pizza delivery man was outside the embassy shortly after the police said they were no longer stationed there, with instructions to "wait outside, please make yourself visible" on the delivery, which was addressed to J Assange.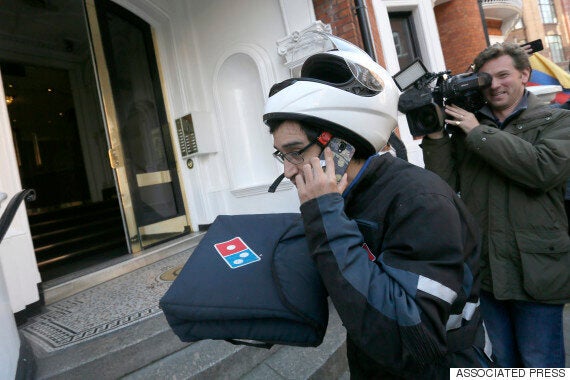 The pizzaman arrives with his delivery instructions for 'J. Assange'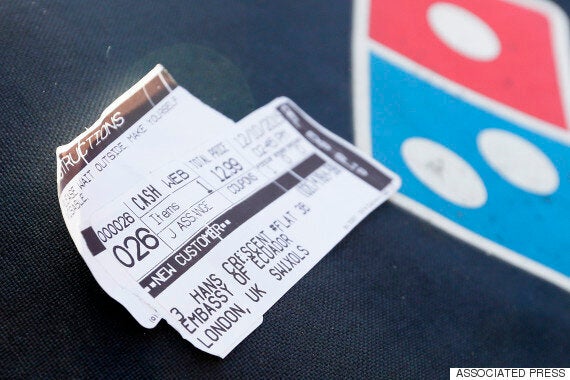 Popular in the Community