A British volunteer was attacked by a gang of gun-wielding Israeli thugs in the West Bank as he tried to protect Palestinian farmers during the olive harvest.
David Amos was hospitalised after rocks were hurled at him, leaving him bloodied and with injuries to his head on Wednesday.
The 66-year-old volunteer had to be evacuated from the area as he was rushed to hospital where he received five stitches.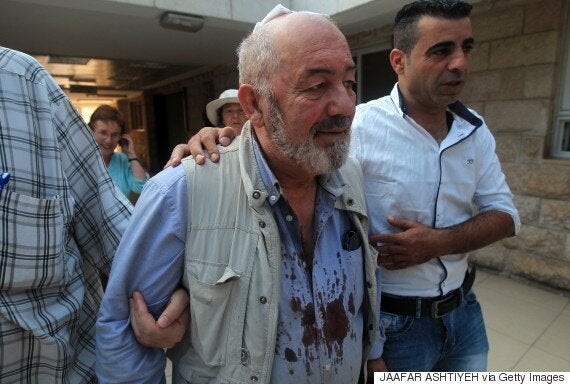 David Amos arrives at hospital
Mr Amos was with two other British women at the time when he heard gunshots from a group of Israeli settlers approaching Palestinian farmland near the village of Burin.
He said the settlers fired gunshots as they approached, adding: ''They were shouting at us 'go' in English and also shouting in Hebrew.
''A man stood no more than four feet from me and threw this rock which hit me on the back of the head. I was sitting upright and I fell over on my side and then he and two others kicked me.
''The women were shouting 'we are British' so they knew we were British before the rock was thrown.''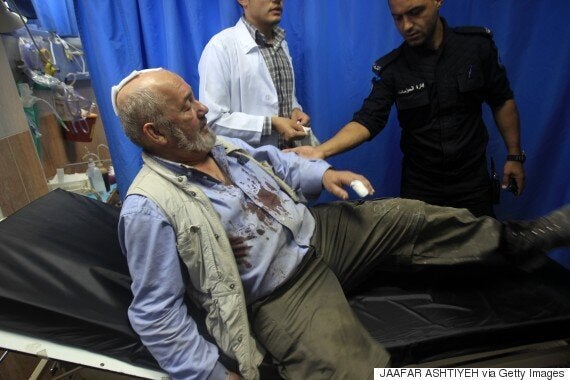 David Amos being treated in hospital
Mr Amos said the settlers then set fire to trees and undergrowth as he and the other volunteers escaped. Stone throwing in the same incident also reportedly wounded a Palestinian farmer.
Mr Amos was volunteering with the Olive Harvest Trust, which works to protect Palestinian olive farmers.
Popular in the Community